Samsung Galaxy Note 7 Explosions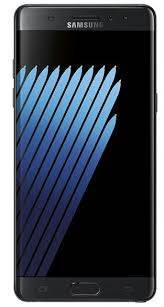 So many Samsung Galaxy Note 7 phones have been bursting into flames that Samsung has stopped producing any more of those phones. The phone has hurt Samsung's reputation, sending its shares down by 8% in Seoul, South Korea. Samsung was forced to recall 2.5 million Galaxy Note 7's, and now Samsung has completely stopped producing the smartphone.
Now, why are all these Galaxy Note 7 phones exploding? The answer is due to the lithium ion batteries, the same batteries that were used for those exploding hover boards. The smartphone bursts into flames if you overcharge it past 100%, similar to the hover board. People have gone to bed, put their phone to charge for the whole night, and wake up for a nasty surprise the next morning- their phone bursting into flames.
The South Korean firm tried to fix the problem by switching battery suppliers and updating the smartphone's software. Company executives issued many apologies. However, instead of the problem being fixed, the problem stayed as it was, a handful of customers reporting that those devices caught fire, too, including one on a passenger jet.
On October 10th, Samsung announced to all customers to completely stop using the phones. The company announced the next day that it was "killing off" the phone entirely.
This Note 7 was very expensive- about $850 in the United States! The smartphone received complements from critics, who saw it as sleek and powerful. But then, the phones started bursting into flames, and the excitement stopped.
Taking away that Note 7 will be pretty costly. Analysts estimate the total could hit $9.5 billion in lost sales and take out $5.1 billion in profit. Yikes. Fortunately, Samsung has a market value of about $194 billion and annual sales of $179 billion, so the company should be large and profitable enough to deal with the loss of one model.
To save you some money in case you have a Note 7, you can go to your local smartphone store and exchange it for another smartphone. The exchange program will start on October 13 and go through the end of 2016.
Sources/Credits:
http://money.cnn.com/2016/10/11/technology/samsung-galaxy-note-7-discontinued/index.html from CNN. Maintained by CNN. By Charles Riley and K.J. Kwon. Accessed on 10/11/16.