BIZZARRE YOUTUBE TRENDS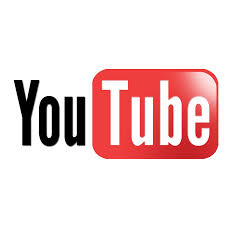 Hang on for a minute...we're trying to find some more stories you might like.
New trends persistently infiltrate the media (most notably, Youtube), mesmerizing millions of people. Think of these Youtube trends as you would tidbits of information that you don't necessarily want to see or learn about (like the knowledge of how many spiders you may consume during a night of sleep), but, in the end, can't resist watching.
A channel named, "Mr. Gear", began a chain of trends with his Youtube videos. He features a glowing 1000 degree knife (heated by a blowtorch) that cuts through soap, a ping pong ball, a slab of cheese, post it notes, Coca-Cola, and more, with ease. Several objects melt, make screeching noises, and or dance under the heat. One of these videos racked up over 66 million views since December 18, 2016. What does this say about humanity, that we enjoy destruction and watching things melt and split in half?
In the video titles, "Mr. Gear" uses the word "experiment". His videos seem purely based on destruction and fun rather than the advancement of science. Either way, they do entertain. Hopefully, if people suddenly feel inspired to cut through objects with an intensely hot knife, they can turn to these videos to satisfy (emphasis on the hopefully) their desire.  Instead of doing so, in real life. Several Youtubers ditch the knife altogether and just go to town, blasting away dolls faces and food items. For whatever reason, these videos have a more horrifying and less satisfying effect.
Another trend includes the creating, mixing, and tampering with slime. This supposedly relaxes people and invokes the Autonomous Sensory Meridian Response (ASMR, the soothing/tingling sensation on the skin, invoked by different sights and sounds). Most of these slimes, besides the name that we normally associate with something grotesque, actually exhibits vibrant colors, tie-dyes, and or sparkles, which makes for some pleasing visuals.
Unfortunately, the water bottle flip trend did not die along with 2016. It landed (ha ha) a spot in the new year. We can still expect to open up our Youtube suggestions or popular page to see videos of people flipping water bottles in the air and hoping they will land straight up. We know people's' landing reactions by heart. They will cheer as if they discovered the cure for internet addiction.
Regardless of the predictable outcomes, these videos cultivate massive followings. As time goes on, the trends will haunt us like skeletons (cut in half with 1000 degree knives) in our closets. Someday, your grandchild might ask you, "Grandma/Grandpa, was your generation the one that obsessed over those bizarre, pointless, and random videos?" You will then reminisce over your youtube-obsessed days/years (years, let's be real) and say, "At least they were entertaining, unlike the things you kids watch". Next, you exit the room like a boss, celebrating a successful roast as you would a successful water bottle flip landing.