NINTENDO SWITCH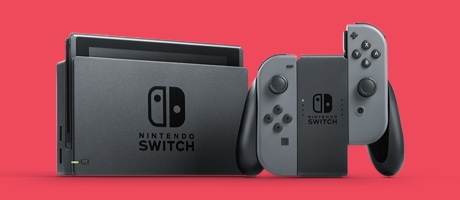 Hang on for a minute...we're trying to find some more stories you might like.
Well, the Nintendo Switch Console is finally out and has already been getting great reviews from just about everyone who uses it. Performance, compatibility, size…it's a winner in every category. Before people could judge it as a winner, however, it had to go through the basic console tests, like what can it handle, what games does it play, how fast does it run, and exclusive to the Nintendo Switch…what does it taste like?
That's right, Nintendo is worried about what the Nintendo Switch tastes like. Not the console itself, but the cartridges that the games are played on. Apparently, parents were worried that their kids might try to chew and possibly swallow parts of the cartridges. Nintendo's solution? Make those small parts taste like the most sour, bitter, tongue-wrenching flavor known to man.
Fortunately for Nintendo, this move is seen as a good one on their part. Less children will chew or choke on the cartridges, making the Nintendo even more family friendly. Unfortunately for Nintendo and fortunately for YouTube, more and more adults are chewing on the cartridges, just to see what it really tastes like, or on a dare, or whatever mature adult people do with flavored game cartridges.
I personally can't wait to get my hands on a Nintendo Switch console. It is a very good gaming console and it upholds the Nintendo standard of being family friendly, both in games to play and usability. But, I don't think I will be able to resist taking just one lick to see what the cartridges really do taste like for myself.