SAN FRANCISCO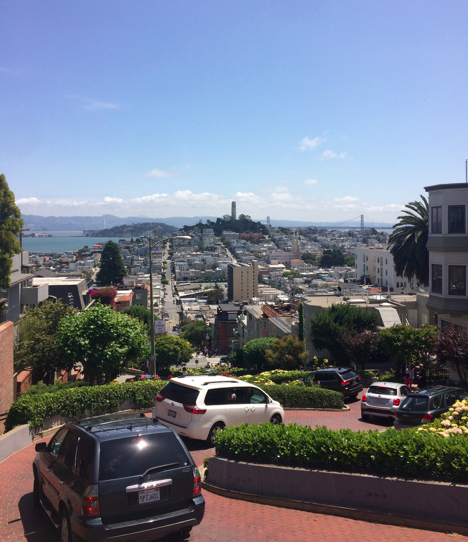 Hang on for a minute...we're trying to find some more stories you might like.
Back in May of 2016, my friends and I went on a trip to San Francisco. This trip was acquainted through CPAC, which stands for the Christian Performing Arts Center. It being my first time going to California on an outreach tour, many of my friends I went with had already been once or twice.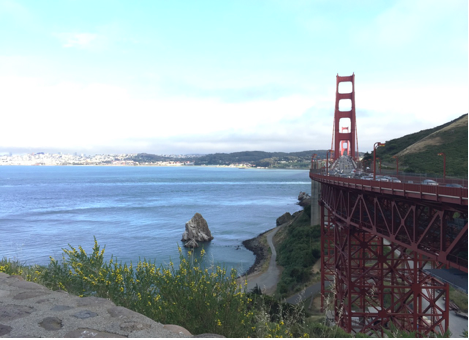 Our third day in California was one of the best experiences of my life. That Monday was our rest day for the tour, since we were there for five days, and really wanted to see the city. So around ten that morning everyone met downstairs for breakfast and we headed out on our adventure in San Francisco. I was overly excited since this was my first time in California.
Our first stop there would be Lombard Street, the curviest street in the world! With everyone there is was a bit hard to hike up those narrow steep stairs. There had to be at least 20 of us. While we were there we took lots of pictures and sang and dance for the people and a few of us almost got hit by cars, but all is well.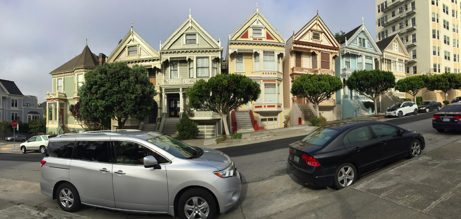 After we made a pit stop there we stopped at a little diner to get some refreshments since we were pooped from running down the hill.
After our stop at the diner we walked our way down to Ghirardelli Square. We unfortunately didn't buy any chocolate but we all heard is was very good. While we were there we decided to run around and be the crazy teenagers we are because why not? Everyone there looked at us quite weirdly and laughed as they walked away but it was okay because we were being pretty weird for kids our age.
Once we were worn out from screaming and running we all decided it was time to fill our bellies with the delicious contents of seafood, so we made our way down to The Fisherman's Wharf, where I bet you guessed, they sell lots of sea food. I must say they made some pretty good fish. While we were there I also tried calamari for the first time and it was SO GOOD. Soon we were finished up there and decided we were due for a grand ol' time down at Pier 39.
When we got there we all decided to do the most exciting thing first. The mirror maze. A mirror maze is literally just a maze with mirror walls. It really psyches your brain. You never know where you're going and never know if you're going to run into a wall or something. We walked up the piano key stairs, they really played piano notes, and went inside. We all payed our $5 to get in and then we were handed gloves, so we didn't dirty the mirrors. Inside it was dark, just a few strobe lights here and there. I successfully made it out of the maze with my partner as did everyone else, except for one clumsy person. Two of the girls, Novalee and Savannah were partners and thought they had finished the maze when they had come out of the dark tunnel. But despite their thoughts, they had actually come out of the entrance! Taylor had turned them around and sadly when Nova went inside she started laughing and threw her head back and ran face first into a mirror. She ended up breaking her tooth and it was a scary time but she was better after a few minutes. She and her mom had decided to go get some ice cream while everyone else went to see the sea lions, which were very stinky in my opinion. Once Nova and her mom had come back from getting ice cream we went to a candy shop and got tons of salt taffy. Twas delicious. After that we went to a souvenir shop and then decided it was time to go home. But before we went back to the hotel we decided to go see a couple more, truly legendary landmarks. First we went to the house that was the face of the show "Full House". It's purple now and doesn't look the same at all. Sadly we couldn't stop and take pictures since it was on a busy road but it was still pretty. Our next stop was to the Painted Lady house, also known as "Postcard Row" Now these houses were in the theme song of Full House as well. Right at the end when they are having a picnic in the field in front of those houses? Yeah, that's them. So we went there and took a couple pictures and then, finally, it was time to drive across the Golden Gate bridge. It had been my dream to go across that bridge and it truly was one of the most amazing experiences of my life. Truly beautiful and breath taking. Then finally it was time to go back to the hotel.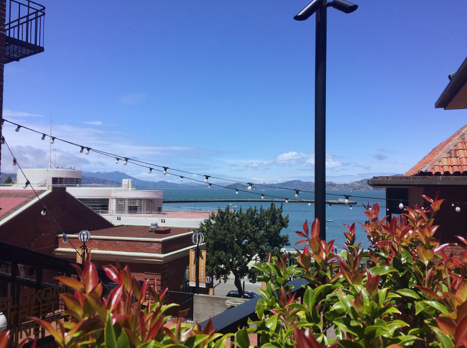 San Francisco truly is a beautiful place. Dreams really can come true there. It's a great place for entertainment and lots of fun. It's even better when you go with all of your best friends too. So if you're looking for a place to vacation this summer, I highly recommend here. It's fun for people of all ages and you can do absolutely anything in San Francisco!