ORIGINAL RAINBOW HIGHLIGHTER REVIEW
Hang on for a minute...we're trying to find some more stories you might like.
The famous rainbow highlighter is back! This highlighter went viral on social media last year because of its unique design and high quality. It is made by a company named Bitter Lace Beauty that started out on Etsy, but they have since moved to their own website. Bitter Lace Beauty has many other highlighter shades as well, but the rainbow one, named Prism, is the most popular. It has sold out multiple times and was difficult to buy for a long time. Recently it went out of stock for several months, but last month they restocked it along with several other popular shades. Of course, I purchased the highlighter to try it out for myself and see what all of the fuss is about!
As soon as the highlighter arrived, I knew I was in love with it. Since I'm a makeup artist in the making, I first tested it out on my sister to see how it looked on her. The first thing I noticed was how natural it can be, and how buildable it is. If you only swipe the pan with your brush once or twice, it can look like a very natural glow with a hint of a rainbow. However, if you want an intense rainbow (don't we all?) you can swipe your brush a few more times for an amazing highlight.
By this point, I already knew the money I spent on this highlighter ($22!) was well worth it. However, I've heard from many people that you can get a very pretty natural highlight by mixing all of the shades together. Obviously, I needed to see what that looked like! I switched to a new brush and mixed all of the shades together. When I applied it, I couldn't believe my eyes. It was one of the prettiest highlights I've ever seen, and it didn't have any color to it! It was a natural highlight color. The only negative aspect to using this method is that the highlighter is more powdery than regular highlighters. After you use it a few times you get used to it, but make sure to use a light hand. A little goes a long way (unless you like a very intense glow!)
Overall, I think the product was 100% worth the money I spent on it. I have several highlighters that cost more than Prism, but don't beat its quality. My favorite part about Prism is how versatile it is, and how buildable it can be. You can really achieve any type of highlight you want with this product, which is like music to the ears of any makeup lover out there. You can purchase Prism online at www.bitterlacebeauty.com, but be quick! It's sure to sell out again soon!

About the Writer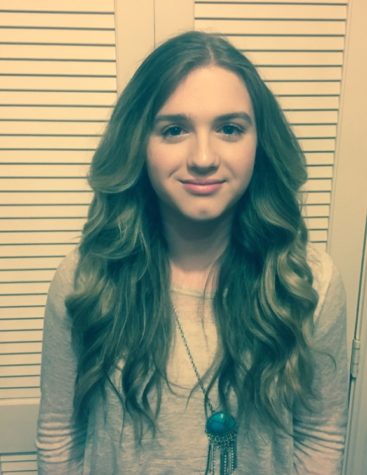 Alison Brennan, Specials Editor
Hi there! My name is Alison Brennan and I am so excited to be joining iHoot as the Specials section Editor for the 2016-2017 school year. This is my third...