2017 HALLOWEEN COSTUMES AND ADVICE
If you have no idea what you want to be for Halloween, here are some great ideas for you!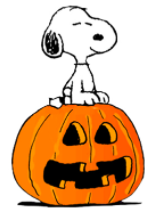 Allison Perilman, Staff Writer
November 1, 2017
It's October! The leaves are turning colors, everyone's getting their PSL's and hyped for Halloween! So much candy, so many parties, so much spooktastic things, and so many costumes to pick from!
    The predicted most popular costumes for Halloween 2017 are as followed: Wonder Woman, Belle from Beauty and the Beast, Pennywise from IT, Deer, Bunnies, Harley Quinn, Unicorns, Moana, or fruits such as pineapple, strawberry, kiwi, and watermelon. So if you like to follow the trends, I'd definitely go with one of the things listed. 
     If you like to do your own thing, try doing a tutu costume or a mix and match group sort of thing. Tutu costumes are usually things (characters, animals, etc.) that are most commonly made from a shirt and a tutu with accessories. Some mix and match group ideas are: ketchup and mustard, peanut butter and jelly, Mario and Luigi, Tweedle Dee and Tweedle Dum, Thing 1 and Thing 2, Spongebob and Patrick, devil and angel, or Lilo and Stitch.
    If you're a bit more on the basic side, then try onesies! Onesies are really cute, effortless, basic and easy. Some onesie ideas are: Stitch from Lilo and Stitch, Unicorns, Bunnies, Winnie the Pooh/ Winnie the Pooh characters, animals, or Disney characters. All you have to do is look up what you want to be with "onesie" after it and you should be able to find something great.
    If you're into special effects, then I have got some ideas for you! Some unique special effect ideas are: Alice in Wonderland the Queen attacked, Surgeon who's surgery went wrong, or a stitched smile/mouth. If you just want to have fun and be scary, and you are able to do SFX, then I'd definitely recommend this to you.
    Maybe you want to be something trendy, that no one has really ever thought about like, Jake from State Farm, Flo from Progressive, or the Energizer bunny. If you're looking for a trendy, unique style you should try one of these ideas.
   Puns are great and can really get a laugh so you might want to consider going as the following: A cactus with a sign that says Can't Touch This, a cereal killer, Taco Belle, or pigs in a blanket.
    Lastly, you could just go costume shopping at the store for something else, it all depends on you and what you want, just be yourself and be unique. Have fun this Halloween! Thanks for  reading!