THE YEAR OF THE BEARD
Harden looks to finally win MVP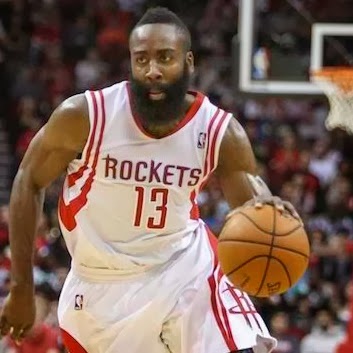 Hang on for a minute...we're trying to find some more stories you might like.
As we dive into another thrilling NBA season, James Harden emerges, once again, as a top contender for the Most Valuable Player Award (MVP). Unfortunately, the ultra-talented Houston guard has landed second a number of times to the likes of Stephen Curry and Russell Westbrook. Not to mention the ever-present threat of LeBron James and the new sleeper pick for MVP: Kyrie Irving. However, this is Harden's year to finally bring home the coveted award.
Harden leads the league this season in total scoring, points per game, total assists, and assists per game. Fivethirtyeight.com says, "Harden has never been better. He's currently either first or second (behind LeBron James) in virtually every advanced value metric, including Value Over Replacement Player, Win Shares, Estimated Wins Added and ESPN's Real Plus/Minus (RPM) wins above replacement. Harden has long been known for his ridiculous efficiency — he generates more points per possession than any other big-time scorer in the game today(including Steph Curry) — but he's taken that approach to an entirely new level so far this year. He's producing about 122 points for every 100 possessions he's personally responsible for, a number usually reserved for three-point specialists, low-scoring big men and LeBron, but with the usage rate of a player who controls his team's every offensive move."
James Harden clearly has the stat advantage over nearly every player in the league, he tramples Westbrook this year as the Thunder struggle to even reach the playoff race behind two allstars and the former MVP himself. LeBron will continue to be counted out thanks to voter fatigue (the effect of voters getting tired of electing the obvious candidate every year such as prime Jordan or now Lebron, and voting in another) and to a certain extent so will Steph Curry, however Curry's backseat to Kevin Durant may be the larger factor.