WHAT TO EXPECT FROM THE FLASH SEASON 4 (Warning: Spoilers)
Here is what to expect from Season 4 of The Flash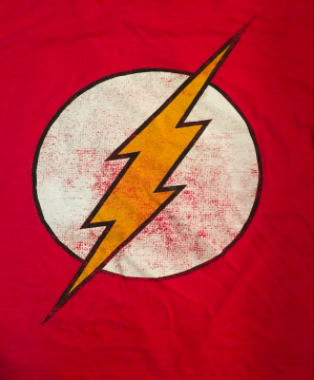 Hang on for a minute...we're trying to find some more stories you might like.
This past Tuesday the hit show The Flash from DC Comics returned for their fourth season. There has been everything from time travel to alternate universes in the past seasons, though is this time going to live up to expectation of being completely different from any other season? We know that from the last episode in season three that Barry Allen went into the speed force to save the world from collapsing underneath itself. By doing this, everything went back to normal besides the fact that Central City, where the show takes place, will no longer be the same due to the fact that their number one super hero is gone. After this all takes place season four will pick up six months later with Iris, Barry Allen's fiance, taking control of the operation which includes Wally West (Kid Flash) and Cisco Ramon (Vibe). They try to move on with their lives but it doesn't feel right without Barry saving the city from unwanted bad guys. While there have been many conspiracies and thoughts as to what will happen this season I will explain and describe events to the viewers would like to see and what we know will definitely happen for the future episodes.
As of right now there has only been one episode in the new season so there isn't a lot to go off of besides the fact of digging deep into what to characters say and what that may mean for the coming episodes. Right off the bat we see that Kaitlyn has decided not to return to the team but we later come to find out that she is also no longer Killer Frost, but rather working in a bar. We also see that season three regular Tom Felton ( Julian Alberts) is also not making an appearance anytime soon because of the line Joe West said about Julian moving back to England. We do know that the character Julian was quite fond of Kaitlyn, so maybe he moved back to London because he couldn't be with her after she decided to not come back to the team. After all this takes place, towards the middle of the episode a new villain comes into play demanding to see the Flash, and at this point Barry is still in the speed force unable to return on his own. Cisco decides it was time to bring him back with a device he had been working on ever since Barry left. At first attempt it seems like the device had done nothing to bring him back, but this is The Flash, which means there are a lot of plot twist of the creators sleeves. Feeling defeated everyone returns to the lab to later get a call from Cecile (Joe West girlfriend) that Barry was in the station, but there was something wrong with him. Because he was in the speed force for what felt like 10,000 years to him he can't quite remember everything and appears to be someone who belongs in a mental hospital. It took a while to figure out exactly why Barry was acting this way, but by the end of the episode everything goes back to normal with the exception of the short clip at the end introducing this season's villain, more commonly known in the comic book world as The Thinker. Up until this season all of the main villains have been speedsters like Barry, which brings up the idea that this time around will be much different than before. All in all this episode was a great way to start the season off, but there are still a few questions that need to be answered.
Fans in this universe are very enthusiastic and have certain plot points they want to see in the future episodes of the show, many of which can really affect the outcome throughout the season.One of the main things that is wanted to be present would be how Barry can get back to his old life and resume his relationship with Iris. Because I have done some digging online I have found that Barry and Iris will have a wedding in an episode coming in November, with the help of all the other DC shows on the CW network including Supergirl, DC's Legends of Tomorrow, and Arrow.This in my opinion will be one of the best crossover events of all time because every DC show will be in on it. We still do not have full knowledge of what will happen in the crossover, but I can guarantee that it will be one heck of an episode. Now at this point that is everything that has been confirmed for future episodes, but that doesn't mean we as the fans don't have some more conspiracies in our back pocket. For example, this new villain is like none other, therefore opening the door for many possibilities such as that he may be able to control the future. The reason this has come up is due to the fact that at the end of the first episode we see an article that was from the future and now has happened because this new villain made it come true. We should really thank him this one time though because that article stated that the Flash had returned, so thanks to him Barry is back and better than ever. Though it is still unclear as to what he is capable of in the near future and what problems he will present.
Although the new villain in town has caught the eyes of the Flash fans, we also get a glimpse of Killer Frost taking over Kaitlyn's body once again. At the end of season three Kaitlyn had rid herself of Killer Frost, or so she thought. In the final minutes of episode one Kaitlyn is lost and transforms into her other self, Killer Frost. After the occurrence of this event she return to her normal self stating "not again!"This could mean many things for the future of the show, meaning we may get a little bit of Kaitlyn and Killer Frost. We as fans can get really excited knowing this is a possibility, bringing us more conspiracies to play with.
The start of the new season for The Flash means more theories and more fangirl moments for the DC Comics fan community. Although most of these assumptions may not be completely accurate, we can only hope that some of them come to life on the screen making for another amazing season of the hit show The Flash.