Dallas Comic Con
A look at one of Comic Con's many tributaries.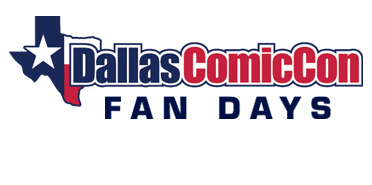 Hang on for a minute...we're trying to find some more stories you might like.
For all those comic book lovers out there get ready for a weekend to end all weekends, because on the dates of April 6-8 Dallas Comic Con will be taking place. This convention is to be held at the Dallas Convention Center and is certain to be as close as walking into a comic book as you can get. From all the special guests in major movies and tv shows to crowds of people dressed in cosplay, Dallas Comic Con will surely not let your inner nerd down. Although this convention is not nearly as big as the San Diego Comic Con it is by far a great alternative for those of us who are not made of money. As a matter of fact to secure a ticket to this event all you need to do is go onto fanexpodallas.com, rather than the highly complicated strategy used by San Diego Comic Con of making a personal account to later purchase a ticket three months later and still not be completely guarantee a pass. Not to mention you can even purchase a ticket at the door if you like, though it may be a little more money than purchasing ahead of time. Dallas Comic Con will undoubtedly blow your mind and should be experienced by all those who have a love of comics, horror,sci fi, anime, or games.
Conventions such as this one are known for bringing in celebrities from some of the greatest movies and tv shows, and the lineup for 2018 is sure to excite. Beginning with Jason Momoa who played Aquaman from the highly anticipated movie Justice League. Not only was he incredible at the role but he has also been known to get all the girls talking, making Momoa a hit for the coming event. One other well known actor would be none other than Jeff Goldblum himself. From his role in Jurassic Park to his most recent work being Thor Ragnarok, Goldblum will without question bring Marvel and dinosaur lovers to their knees. Others include Michael J Fox (Back to the Future), Wallace Shawn (The Princess Bride), Billy Dee Williams (Star Wars), Karen Gillan (2017 Jumanji) and many more exhilarating favorites. There will also be guests from horror and sci fi films, which have yet to be announced as well as famous internet personals. Having such critically acclaimed actors appear at Dallas Comic Con make this convention an even bigger show stopper that no one should miss out on.
Along with all the celebrities there are events taking up every minute of the day. This could mean one minute you are taking a photo with your favorite celebrity and by the next you are getting an autograph by yet another person you admire, and that's just the beginning of it all. Events also range from panels/Q and As to the cosplay red carpet to further appeal to anyone who may experience the convention. There are definitely more events going on than the few listed above, though you may want to be prepared in order to fit everything in. Due to the fact that there are numerous amounts of activities all around the convention center it can be hard sometimes to fit it all in, although if you plan ahead and decide in advance what is most important to you, there should be no problems in accomplishing your must do activities.
Schedules and times have yet to be announced at this time, but should be up very soon due to the fact that the convention is fastly approaching. Keep an eye out for these times, but in the meantime you should go ahead and purchase your tickets on fanexpodallas.com. The convention that is Dallas Comic Con is by all means going to blow you away whether you are a comic book geek or a lover of all things horror, which in all aspects should convince you that this event will be the one to end all events.
Dallas Film Commission." Https://Www.dallasfilmcommission.com/Wp-Content/Uploads/2015/12/DallasComicConFanDays2016-Copy.jpg.