AN ODE TO BED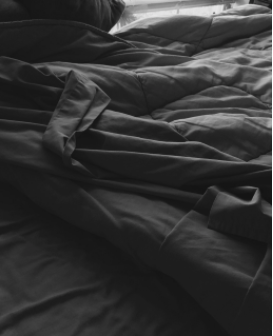 Hang on for a minute...we're trying to find some more stories you might like.
Citrus aroma on smooth, hairless skin.
My legs are bare and they turn and twist.
I feel the cool caress of the sheets I'm in,
Tugging down my sleeves below my wrists.
I hear the rustling of polyester and open my eyes,
Blinking at the soft beams of sun
My heart says it's too early and I've still got time!
Alas, the clock says it's time to run
I stretch out my toes and begin to sit up,
Pull aside my messy braid.
I smell coffee in the air and desire a cup,
Everything behind me is wrinkled from where I laid.
I glance forlornly at my pillow once more,
Smoothing down the soft blue spread.
Down the hall I pad, some coffee to pour,
All the while, still missing my bed.

About the Writer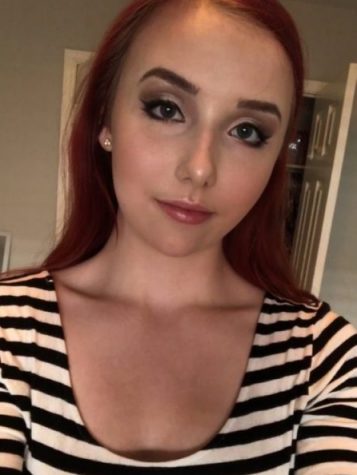 Denise Soerens, Editor-in-Chief
Hello! I'm Denise "Nisi" Soerens, and I am a Senior at iUniversityPrep. I love writing, reading, and am so very excited for another great year with the iHootstaff!
I am the Editor-in-Chief of the 2018-2019 iHootNewspaper.
Last year was my first year at iHoot, but I jumped right into the deep end as Associate Editor! I learned a lot about our day-to-day operations, and took the plunge as Editor-in-Chief this year; I've loved every minute of it. This year I'm looking forward to creating an aesthetically pleasing news publication that the students of iUniversityPrep can relate to and enjoy!
Besides being a part of iHoot, I'm an AP student, classical pianist, and a member of NHS! I love Jesus, music, reading, Pentatonix, Hamilton, memes, animals, and makeup! Looking forward to an owl-some year with iHoot!