LIONS STUN PATRIOTS, MAHOMES LIGHTS IT UP AGAIN, AND MORE FROM WEEK 3
Garoppolo, Hayes, and Talib among injured players in week 3
Hang on for a minute...we're trying to find some more stories you might like.
There was no shortage of upsets this week in the NFL, and there was also plenty of injuries that put teams seasons potentially up in flames. The action was crazy. Here's a recap of NFL week 3.
The Detroit Lions upset Tom Brady and the New England Patriots 26-10 on Sunday night in Detroit. First year head coach Matt Patricia was an assistant under Bill Belichick before he took over as the Lions head coach. After an ugly 48-17 loss in week 1 against the Jets and a loss to a less-than impressive 49ers team, the expectations were not too high coming into this game, but that didn't matter. The Lions had 414 yards on offense, including 255 passing yards from Matthew Stafford, while the Patriots only had 209 total yards of offense. "You have to understand we didn't play up to our standards. I think everybody knew that," Lions receiver Marvin Jones said. "We internally know that we have big aspirations and we have the players in place, the coaches in place, to be a great football team. But I mean, you can see the first couple of weeks the penalties hurt us, negative plays and stuff like that. Once we eliminate those it's all about us. It's all about the players. We have to go out there every game and fight for that. We did a good job today with that and we just have to continue to do that." (Courtesy of espn.com) The Lions next game will be Sunday at noon against the Dallas Cowboys in Arlington.
Patrick Mahomes is setting records. He has been incredible these first three weeks, as he set the NFL record for most TD passes within the first three weeks of a season in NFL history, as he's passed for 13. The Chiefs defeated the 49ers 38-27, but the day was even worse than just losing for the 49ers. After landing the biggest contract of any player in NFL history, Jimmy Garoppolo's season came to an early end, as he tore his ACL trying to gain a couple of extra yards on a run. "I'm not going to sugar-coat it. It was hard waking up today," 49ers coach Kyle Shanahan said Monday. "We were down, disappointed about it, because we were looking forward to a lot playing with Jimmy this year, and going through the good and the bad that would happen, knowing that he would benefit from all of it. Now, we don't get to do that. I know Jimmy is really down about it." (Courtesy of bostonglobe.com) For the Chiefs, they are now one of only three teams that are still undefeated, with the Los Angeles Rams and Miami Dolphins being the others. Can these teams keep the momentum going? We'll just have to see as the season moves along.
The Pittsburgh Steelers survived a late comeback by the Tampa Bay Buccaneers to improve to 1-1-1 with their 30-27 win. Ben Roethlisberger was incredible, passing for 353 yards and three touchdowns, including a 75 yard touchdown pass to tight end Vance McDonald, a play in which McDonald stiff-armed a defender out of his way. Ryan Fitzpatrick led the Bucs on a comeback in the second half, but he couldn't use the "Fitzmagic" he had in weeks 1 and 2 to eke out a win. "We obviously dug ourselves a pretty big hole," Fitzpatrick said. "The great thing to me coming out of this game is again the belief in the huddle in the second half and guys not wavering and not blinking and having the feeling the whole time that we were going to come back and win the game." (Courtesy of yourerie.com) The Buccaneers are now 2-1, and face the Bears in week 4, while the Steelers play their division rivals, the Baltimore Ravens.
Here are the scores from week 3.
NYJ 17 – 21 CLE
NO 43 – 37 ATL
GB 17 – 31 WAS
IND 16 – 20 PHI
BUF 27 – 6 MIN
OAK 20 – 28 MIA
DEN 14 – 27 BAL
CIN 21 – 31 CAR
NYG 27 – 22 HOU
TEN 9 – 6 JAX
SF 27 – 38 KC
LAC 23 – 35 LAR
DAL 13 – 24 SEA
CHI 16 – 14 ARI
NE 10 – 26 DET
PIT 30 – 27 TB
My NFL MVP Rankings
Patrick Mahomes, QB, KC
Ryan Fitzpatrick, QB, TB
Todd Gurley, RB, LAR
Drew Brees, QB, NO
Cam Newton, QB, CAR
Sources:
"Patriots vs. Lions – Team Statistics – September 23, 2018." ESPN, ESPN Internet Ventures, 2018, www.espn.com/nfl/matchup?gameId=401030802.
Rothstein, Michael. "Dominant Upset of Patriots Gives Lions' Season Hope." ESPN, ESPN Internet Ventures, 24 Sept. 2018, www.espn.com/blog/detroit-lions/post/_/id/34397/dominant-upset-of-patriots-gives-lions-season-hope.
"NFL.com Scores." NFL.com History, National Football League, 2018, www.nfl.com/scores/2018/REG3.
Volin, Ben. "The Disappointment of Jimmy Garoppolo's Injury, and Other Week 3 Thoughts – The Boston Globe." BostonGlobe.com, The Boston Globe, 25 Sept. 2018, www.bostonglobe.com/sports/patriots/2018/09/25/jimmy-garoppolo-injury-was-lowlight-week/LnexpqxHPltVTQZ56p4RJL/story.html.
"Steelers vs. Buccaneers – Box Score – September 24, 2018." ESPN, ESPN Internet Ventures, 2018, www.espn.com/nfl/boxscore?gameId=401030805.
Goodall, Fred. "Roethlisberger Shines, Steelers Hold off Buccaneers 30-27." YOURERIE, YOURERIE, 25 Sept. 2018, www.yourerie.com/news/roethlisberger-shines-steelers-hold-off-buccaneers-3027/1472737562.
Written on September 26th, 2018

About the Writer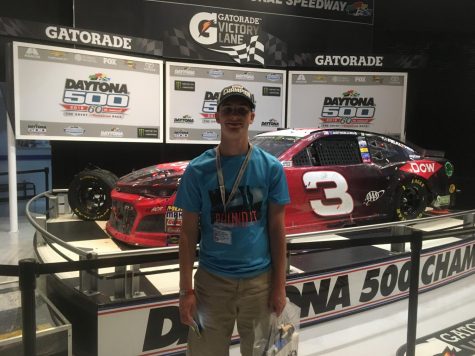 Austin Travis, Sports Section Editor
Hey guys! I am Austin Travis, I'm a Sophomore here at iUniversity Prep, and I am super excited for my fourth year on the iHoot staff. I will serve as...