FUN THINGS TO DO FOR HALLOWEEN
October is here! Here's some ways to have some spooky fun!
Hang on for a minute...we're trying to find some more stories you might like.
Halloween is a favorite holiday of Americans everywhere. Even if you don't like it, you've got to appreciate its place as the-only-thing-stopping-Christmas-from-creeping-into-October… If you're like me and you love Halloween, or you are just looking for some ways to have some fun, you've come to the right place! Here are a few fun seasonally-appropriate things to have fun with, now that October has come!
Bake some spooky snacks!

Whether you make some Monster Munch, Frankenstein Pretzels, or Reese's Bats,

delish.com

has some super fun snacks you can make to get you in the Halloween mood!
Decorate your house!

Whether you want to stay tame and put out lights and pumpkins or go all-out with bats and ghosts, decorating is a super great way to get in the holiday spirit! Not only is it fun to do with family and friends, but you can also be the spookiest house on the block.
Carve pumpkins!

It's messy work, but your front porch will thank you. Carving pumpkins is so much fun, especially when you've got a carving buddy! Carving kits are super cheap, as well as tea lights that won't burn out! However, if you're not a fan of the mess, you can try to…
Paint pumpkins!

If you're not a fan of the mess or the manual labor, painting pumpkins is a huge new trend! Just grab some solid, oil-based paint, pick out your design, and make your art! Painting is a great alternative, and your pumpkin won't rot nearly as quickly.
Go to a pumpkin patch!

To get your pumpkin, you

could

be boring and grab one from Walmart. Or, you could grab your family, or some friends, or your special-spooky-someone, and go to a pumpkin patch! Enjoy that fall weather, get yourself a pumpkin, and enjoy the adventure!
Attend a festival!

Speaking of adventure, there's nothing more fun than a Halloween or Fall Festival! If there's one near you, they're so fun! Explore mazes, bob for apples, and enjoy the crisp, fall air with some friends.
Watch some spooky movies!

Going on a Halloween movie binge can be so much fun, even if you don't like horror! If you're looking for some PG Halloween movies, try

Casper, The Nightmare Before Christmas, Monster House, Hocus Pocus, Twitches, E.T. The Extra-Terrestrial,

and more!
Those were some fun things to do leading up to the holiday, but now you're probably wondering what you could do the night-of! Believe it or not, you've got a few options!
Any of the above!

If you're not into trick-or-treating, lots of the stuff I've already mentioned still works! Binge some movies, carve/paint pumpkins, or make some fun snacks!
Go trick-or-treating!

The classic! Believe it or not, teenagers are not too old for trick-or-treating. Once you get into adulthood, it's a slippery slope, but don't let anybody tell you that you're too old while you're still in school! As long as it's all in good fun, and you respectfully wear a costume, you can't go wrong going trick-or-treating with friends!
Dress up and hand out candy!

If you don't want to trick-or-treat yourself, you can go to the opposite end! Dress up, stay home, and watch the faces of little kids light up when you get to give them candy!
Volunteer!

Lots of churches will do Trunk-or-Treats, where kids can go trick-or-treating in a safe place, and there's often bounce houses and other fun! These churches are always looking for help, so see if you can volunteer to paint faces or hand out candy!
Party!

Lots of people like to throw Halloween parties! Just be safe! Or, if you're feeling bold, plan your own party! Invite all your friends, find your best costume, and enjoy the spooky fun surrounded by people you love!
There are probably even more fun things to do, so don't be discouraged if you're still looking for a plan! Halloween can be such a fun holiday, and there are endless ways to celebrate.
Stay spooky, guys!

About the Writer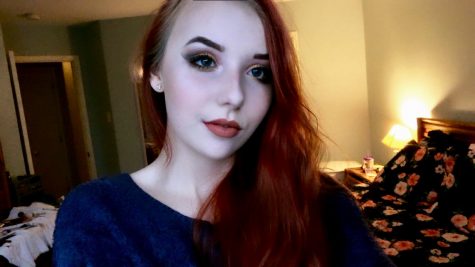 Denise Soerens, Editor-in-Chief
Hello! I'm Denise "Nisi" Soerens, and I am a Senior at iUniversityPrep. I love writing, reading, and am so very excited for another great year with...