WHAT IS HOLDING THE BOSTON CELTICS BACK?
Irving's lack of awareness of the game situation has cost them games
Hang on for a minute...we're trying to find some more stories you might like.
The Boston Celtics (38-26) sit 5th in the Eastern Conference, but they certainly have the talent to contend for the #1 spot in the East, but many factors, including a lack of team chemistry, are holding them back. Kyrie Irving and head coach Brad Stevens seem to be the root of the problem, in my opinion. I will get into more specifics of the Celtics problems here in this article.
Kyrie Irving's lack of game awareness                                                                                                                        The lack of awareness that Kyrie Irving possesses has been a huge problem for the Celtics, and it has cost them many games. For example, in a game against the Milwaukee Bucks on February 21st, the Celtics had the ball with three seconds left, and they were down 98-97. Instead of passing the ball out to a teammate when he was covered by the defense, Irving forced a sloppy fadeaway that had no chance of going in the moment he released the ball. Many other situations like that, where Irving is trying to force a play that just isn't there, have hurt the Celtics offense more than anybody would believe. This is undoubtedly the biggest problem that Boston has, and fixing this problem may resolve all of the other issues, too.
Brad Stevens' lack of control of his players                                                                                                                The head coach should have control of his players, but the Celtics head coach Brad Stevens doesn't. Big egos like Kyrie Irving are able to prevail and do as they wish with Stevens as the head coach, and it has created many clashes between player personalities. Without having control of the team, these clashes can and are problematic, and contribute to the lack of chemistry on the roster. Solving this problem would help the chemistry, as guys would be more willing to play as a team. I think it might be for the best if Stevens is fired and the Celtics hire defensive mastermind Tom Thibodeau as the new head coach.
Chemistry                                                                                                                                                                                      "I watch all these other teams in the league, they're jumping on the court, all the stuff that looks like they're enjoying their teammates' success," said Marcus Morris, who added, "And they're playing together, and they're playing to win. When I look at us I see a bunch of individuals." (Courtesy of nbcsports.com) That right there shows the kind of team the Celtics are. When a veteran player comes out and says that about his team, it's very telling of how poor the chemistry between the players are. For me personally, I have noticed that offensively, everyone but the man that is handling the ball is just standing around, not trying to create space and get open for a catch-&-shoot type situation. With great shooters like Jayson Tatum and Gordon Hayward, some movement on the floor would create some great looks for those two, and help Boston win more games.
Danny Ainge                                                                                                                                                                                Danny Ainge, the former Celtics point guard and current GM, has been a problem for Boston. While he has done a great job when it comes to trades and picking up high profile free agents, he's letting the spotlight shining on his players overshadow the truth, and this specifically applies to Irving. Irving is highly regarded due to his immortally insane ball handling, but the team performs better without him, as they play more as a team when he is out. The Celtics are 30-24 with Irving, while they are 10-2 without him. Ainge has praised Irving for his play, but he hasn't looked at the team's success without him, I guess. For Ainge to get his team where he wants them to be, a championship contending team, letting Irving leave in free agency would be a smart choice on his end.
The Media                                                                                                                                                                                        While this is not the fault of the media, the attention that the Celtics get from the media has certainly affected them in a negative manner. Irving's bad play is overshadowed by ESPN highlights, which makes everyone believe that Irving is just fine, but the real basketball minds know that he is a problem. Most importantly, though, the pressure that is put on the Celtics due to their storied history is a distraction for the players I believe, and it certainly affects their play out on court, knowing that the vast majority of NBA fans are watching them.
Sources:
"2018-19 NBA Standings." ESPN, ESPN Internet Ventures, 2019, www.espn.com/nba/standings.
Blakely, A. Sherrod, and Chris Forsberg. "Morris Calls out C's after Embarrassing Loss." NBC Sports Chicago, 10 Feb. 2019, www.nbcsports.com/boston/celtics/celtics-marcus-morris-when-i-look-us-i-see-bunch-individuals.
"Kyrie Irving." ESPN, ESPN Internet Ventures, 2019, www.espn.com/nba/player/_/id/6442/kyrie-irving.
Written on March 8th, 2019

About the Contributors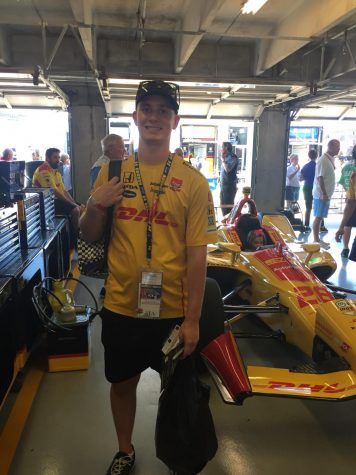 Austin Travis, Editor-in-Chief
Hey guys, my name is Austin Travis, and I will serve as the Editor-in-Chief for the iHoot Newspaper for the 2019-2020 school year. This is my fifth year...