THE EVOLUTION OF FASHION
The Constant Reshaping of the Fashion Industry.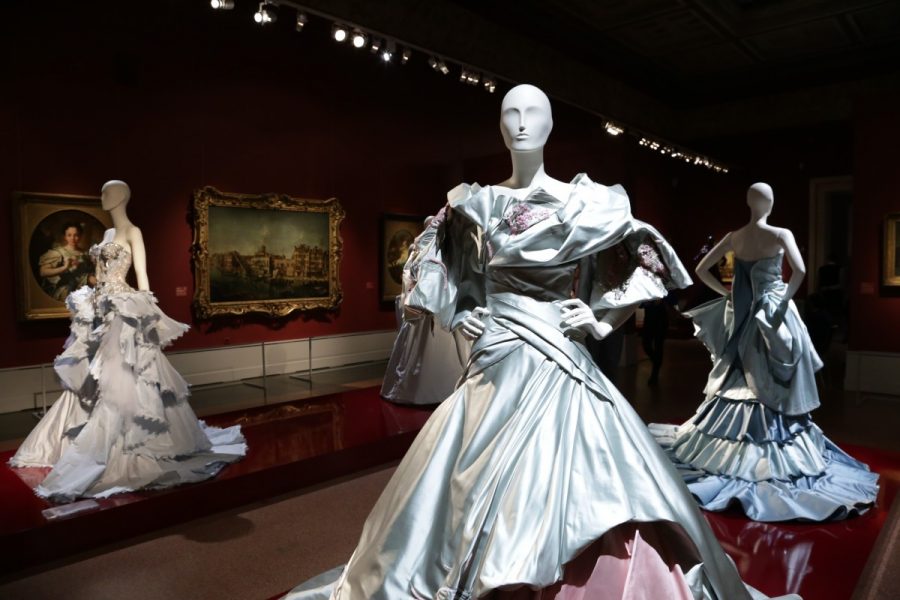 "I'm a designer, and for me, things are always evolving, and such evolution is necessary," Belgian fashion designer Raf Simons states. Fashion is defined as the prevailing of style during a particular time. Throughout history, the fashion industry for women has witnessed dramatic developments and demands, even as current style is ever-changing.
1950s:

Following World War II, Christian Dior redefined the definition of women's fashion. He began introducing hourglass shapes into his couture, and women could often be seen in full skirts paired with a fitted jacket and a classy hat to top it all off. For the fancier occasions, delicate and beaded bodices were added to frocks to add an element of timeless glamour. Like Dior, Cristobal Balenciaga influenced post-war fashion by introducing the balloon jacket and the tunic dress.

1960s:

When the 1961 film,

Breakfast at Tiffany's

debuted, the "little black dress" instantly became a staple in every woman's wardrobe, thanks to the leading role in the film, Audrey Hepburn.

1970s:

In 1974, Diane Von Furstenberg designed a wrap dress that would soon be known as one of the greatest designs in fashion history. Her vision was to create a relaxed, silk dress that could suit any woman's body shape. Furstenberg's success allowed her to be declared the 'most remarkable designer since Coco Chanel' by

Newsweek Magazine

and by 1976, the designer had sold over 5 million of the dresses worldwide.

1990s:

Throughout the 90s, supermodels dominated the fashion industry, with some of the most recognizable names being

Cindy Crawford, Christy Turlington, Linda Evangelista, Naomi Campbell, and Tatjana Patitz

. These women were looked to as a worldwide source for fashion trends and style as they walked the exclusive runways for designers such as John Galliano, Jean-Paul Gaultier, Chanel, and Prada. The ladies could be spotted strutting tweed jackets, chain belts, denim, and mini skirts.

2000s:

Rolling into the 2000s, Juicy Couture became highly desirable for their brightly colored velour tracksuits worn by celebrities worldwide. Denim was also a popular material of the decade, with Britney Spears and Justin Timberlake wearing coordinating denim on denim outfits at the 2001 American Music Awards.

Pagesix

later stated in a recent article that the-then couple "made fashion history." Dior incorporated denim into their iconic Saddle Bag that came out just before the year 2000. The bag became instantly recognizable as it grew in popularity throughout the years. Like the Saddle Bag, Fendi's Baguette rose to fame as it appeared in films across the nation. Both bags are a true sign of the decade, and it seems as if you cannot have one without the other.

2010s:

In the 2010s to the present day, fashion bloggers have become instant access to fearless and chic style. With thousands across the world, readers gain exclusive entry every week to their favorite blogs through an email subscription service. Fashion bloggers have taken over the industry, with some gaining millions of followers. Jane Aldridge of

Sea of Shoes

gives her readers insight into her adventures in seeking unique vintage pieces at local thrift stores and consignment shops. Blair Eadie of

Atlantic-Pacific

blogs about her personal style of bright colors and has partnered with brands such as Nordstrom and Tory Burch.
With modern-day designers and influencers constantly reshaping the fashion industry, it is essential that past fashions and styles are remembered and incorporated into current wardrobes. Vintage style is highly coveted, so much so that current fashion brands such as Zara, H&M, and Mango incorporate timeless style into their collections. Vintage pieces such as the Diane Von Furstenberg wrap dress, Dior Saddle Bag, Fendi Baguette, and vintage couture are sought after across the nation, with millions buying them off of websites such as eBay and TheRealReal. However, vintage fashion does not always have to be purchased. A stroll through grandma's closet can be just as valuable. I put this to the test and rummaged through my great-grandma's closet, with permission, of course. I found countless vintage items such as trench coats, straw hats, square toe heels, scarves, and jewelry. I have observed almost identical items being walked the runways in current fashion shows.
Without the evolution and reshaping of the fashion industry, style would be boring and disinteresting. However, without the remembrance and inclusion of past fashion, certain designs would not be as appreciated by future generations and the industry would not have the rich history of fashion it has today.
Want to learn more about fashion? Here are some resources:
My favorite fashion blogs:
SeaofShoes (She is from Dallas. Support local, y'all!)
My favorite fashion books:
The Little Dictionary of Fashion, by Christian Dior (This is one of my all-time favorite fashion books. So simple, yet so essential!)
Fashion: The Definitive History of Costume and Style, by DK
All in Good Taste, by Kate Spade New York
Vogue and The Metropolitan Museum of Art Costume Institute: Parties, Exhibitions, People, by Hamish Bowles
These are just a few books. There are so many more. Just go to Amazon and search "fashion books" and browse!
My favorite fashion magazines:
Credits:
Aldridge, Jane. "Home." Sea of Shoes, 20 Apr. 2019, seaofshoes.com/.
Eadie, Blair. "Pacific." Atlantic, the-atlantic-pacific.com/.
Fishman, Elana, and Elana Fishman. "Surprising Facts about Britney and Justin's Iconic Denim AMAs Outfits." Page Six, Page Six, 9 Oct. 2018, pagesix.com/2018/10/09/surprising-facts-about-britney-and-justins-iconic-denim-amas-outfits/.
Leaper, Caroline. "1950s Fashion Icons And Moments That Defined Fifties Style Forever." Marie Claire, Marie Claire, 29 Mar. 2017, www.marieclaire.co.uk/fashion/1950s-fashion-icons-fifties-style-moments-in-pictures-81397.
Leaper, Caroline. "1960s Fashion: The Icons And Designers That Helped Shape The Decade." Marie Claire, Marie Claire, 11 Jan. 2019, www.marieclaire.co.uk/fashion/1960s-fashion-icons-designers-trends-34260.
Leaper, Caroline. "1970s Fashion: The Moments That Defined Seventies Style." Marie Claire, Marie Claire, 11 Jan. 2019, www.marieclaire.co.uk/fashion/1970s-fashion-moments-that-defined-seventies-style-96107.
"1990s In Fashion." Wikipedia, Wikimedia Foundation, 14 Apr. 2019, en.wikipedia.org/wiki/1990s_in_fashion.
About the Writer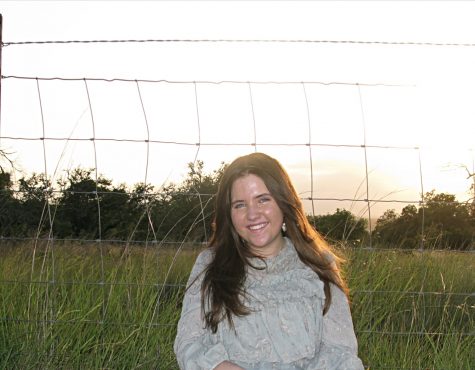 Kati Moffett, College Corner
Hey, y'all! I'm Kati Moffett. I'm a sophomore and I'll be serving as the College Corner Editor for the iHoot Newspaper this 2019-20 school year!...