OKLAHOMA WINS COTTON BOWL OVER FLORIDA
Stevenson his big game in dismantling of Florida
         The Oklahoma Sooners won the Cotton Bowl against the Florida Gators 55-20. The Sooners were great on both sides of the ball. Oklahoma produced a season-high of 684 yards of offense, averaging a whopping 10.5 per play. Florida was able to move the ball against the OU defense, totaling 521 yards of offense, but the Gators were forced to earn every yard they got and the Sooner defensive unit came up with crucial stops to maintain their huge lead. And their 10.9 yards per rush on 435 rushing yards set a new Cotton Bowl record. It's a different team than it was at the beginning of the season. It's sharper, it took advantage of the opportunity, and it did what a good team is supposed to do in a situation like this and not only won, but won big.
         "I feel like this win specifically is going to get us going, going into next year," said Sooner first-year starting quarterback Spencer Rattler after the game. "This is a game we wanted to come out here and, as coach Riley said, we wanted to make a statement." (AP, 2020)
          In the first quarter at 2nd & 4, Spencer Rattler passed to Marvin Mims to the right for a 27-yard first touchdown. After this opening drive touchdown for the Sooners, Tre Norwood stepped in front of a Kyle Trask pass on the sideline and ran 45 yards untouched for a 14-0 lead. Later in the quarter, Gabe Brkic kicked a 43-yard field goal.
         In the second quarter Rattler passed to Theo Wease down the middle for a 36-yard touchdown. Later, Rattler rushed for a 1-yard touchdown. 
         In the third quarter, Brkic kicked his second field goal of the day, this time from only 20 yards out.. Rhamondre Stevenson rushed for a 15-yard touchdown. 
        Then in the fourth quarter rattler passed to Charleston Rambo for a 20-yard touchdown. Second Marcus Major rushed to the right for a 46-yard touchdown. 
       "Because of this year, we will remember this one forever," Riley said, talking about how this team grew closer. (Carlton, 2020) Rhamondre Stevenson ran for 186 yards on 18 carries to earn most outstanding offensive player honors. The 246-pound OU senior made about six Florida defenders miss on a 15-yard touchdown run in the third quarter. Also Quarterback Spencer Rattler accounted for four touchdowns (three passing and one rushing) and finished 14-of-23 for 247 yards.
Carlton, Chuck. "Dominating Performance Powers Oklahoma to Emphatic Cotton Bowl Win over Florida." Dallas News, 31 Dec. 2020, www.dallasnews.com/sports/oklahoma-sooners/2020/12/30/dominating-performance-powers-oklahoma-past-florida-in-cotton-bowl/.
"Florida 20 – 55 Oklahoma: Final | 2020-12-30 | College Football." Yahoo! Sports, Yahoo!, sports.yahoo.com/ncaaf/florida-gators-oklahoma-sooners-202012300024/.
SoonerScoop, oklahoma.rivals.com/.
AP. "Gators Rattled: No. 8 Oklahoma Routs Florida in Cotton Bowl." ESPN, ESPN Internet Ventures, 30 Dec. 2020, www.espn.com/college-football/recap?gameId=401256194.
About the Contributor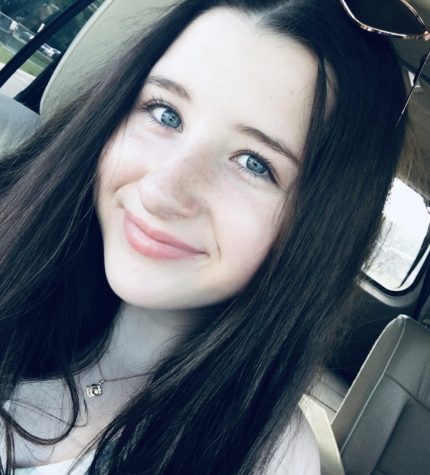 Mikayla Talty, Staff writer
Hey, my name is Mikayla Talty. I'm a ninth grader at IUniversity. This is my second year at IUP and, my first year writing for IHoot. I am a competitive...