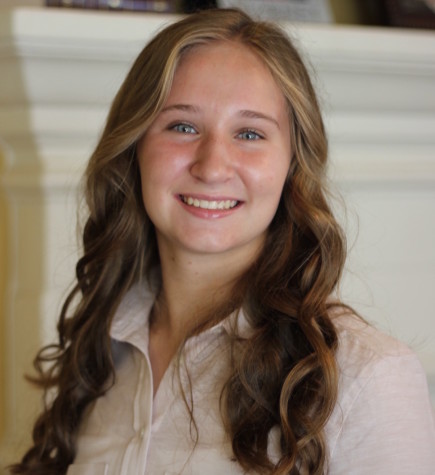 Hello! My name is Hannah and I am an eleventh grader at iUniversity Prep. I love the entire process of journalism and writing, and am thrilled to once again be a part of the iHoot team. I  am excited to once again serve as Editor-in-Chief for the 2017-2018 school year. 
My first year on iHoot I worked as the Copy/Proofreading editor and helped pioneer the College Corner section. Two years ago I took the plunge as Editor-in-Chief, and have loved every minute of it. This year I hope to use what I have learned these past four years to lead iHoot to success in publishing timely and informative content for our student body here at iUniversity Prep. 
Besides journalism, I love music, hockey, coffee, exploring, and learning languages. Here's to another great year on iHoot!
Hannah Faulkner, Editor-in-Chief
Apr 03, 2017

REMY TOWEY-STUDENT OF THE MONTH

(Story)

Apr 02, 2017

ANNIKA SAWANT-STUDENT OF THE MONTH

(Story)

Mar 30, 2016

NCAA ACCREDITATION

(Story)

Feb 10, 2016

WASHINGTON, D.C.

(Story/Media)

Sep 23, 2015

OWLS AT FC DALLAS

(Story)

May 28, 2015

iHOOT IS NOW ON SOCIAL MEDIA!

(Story)

Apr 30, 2015
Apr 09, 2015

FLORIDA STATE UNIVERSITY

(Story)

Mar 19, 2015

UNIVERSITY OF NEBRASKA

(Story)

Feb 19, 2015

UNIVERSITY OF OREGON

(Story)

Feb 12, 2015
Feb 05, 2015

GEORGETOWN UNIVERSITY

(Story)

Feb 05, 2015

NEW YEAR, NEW SEMESTER

(Story)

Jan 29, 2015
Jan 11, 2015

Tell Our School Board Thank You

(Story)

Jan 08, 2015

OKLAHOMA STATE UNIVERSITY

(Story)

Dec 04, 2014

ST. EDWARD'S UNIVERSITY

(Story)

Dec 04, 2014

AUBURN UNIVERSITY

(Story)

Dec 04, 2014

SAMFORD UNIVERSITY

(Story)

Dec 04, 2014

UNIVERSITY OF OKLAHOMA

(Story)

Nov 20, 2014
Nov 20, 2014

UNIVERSITY OF TEXAS

(Story)

Nov 20, 2014
Nov 20, 2014

TEDx PERSPECTIVES

(Story)

Nov 13, 2014

AROUND THE WORLD IN 7 DAYS

(Story/Media)

Nov 13, 2014
Nov 13, 2014
Nov 13, 2014

TEXAS STATE UNIVERSITY

(Story)

Oct 30, 2014
Oct 30, 2014
Oct 30, 2014

ACTIVE FITNESS CLUB

(Story)

Aug 01, 2014