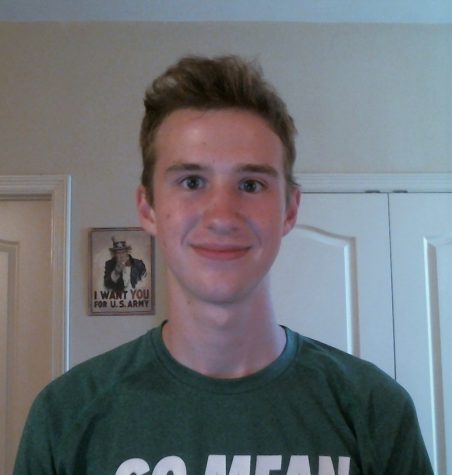 Hey guys! I'm Nathaniel Brown, and I am a Sophomore at iUniversity Prep. I joined iHoot this year, and it's looking to be a great one for our paper!
I am the Associate Editor of the 2018-2019 iHoot newspaper.
Although this is only my first year at iHoot, I was quick to recognize what amazing talent we have on board. Don't take my word for it—take a look for yourself! I have a passion for visual design, and I see great potential for iHoot to flourish and evolve during this promising school year.
Besides contributing to iHoot, I enjoy running, playing the rudimental drum, and attending church. I'm looking forward to working with the amazing iHoot staff this year and getting the privilege to read their amazing stories!
Nathaniel Brown, Associate Editor
May 17, 2019

THE COLLEGE SCANDAL

(Story)

May 17, 2019

NISI AND NATE DEBATE, PART III: ARE NERDS REALLY OUTCASTS?

(Story)

Apr 27, 2019

NISI AND NATE DEBATE, PART II: AUNTS VS UNCLES

(Story)

Mar 08, 2019

FENCES 2019: SOLDIERING THROUGH

(Story)

Feb 12, 2019

EVEN MORE iUP SENIORS MAKE COLLEGE A REALITY

(Story)

Feb 11, 2019

NISI AND NATE DEBATE, PART I: ACCENTS!

(Story)

Dec 06, 2018

iUNIVERSITY PREP SENIORS MAKE COLLEGE A REALITY

(Story)

Oct 29, 2018

ALMOST NEXT-IN-LINE: THE SECRETARY OF HUD

(Story)

Sep 24, 2018

THE SAT: CALCULATOR CALAMITY

(Story)