SHELBY HUNSUCKER: THE MOMENT HE CHOSE ME
A Moving Essay By Shelby Hunsucker
A glimpse of fear flowed from my eyes to his. In return images of metal corrals, plastic bag flags, and scary cowboys on gargantuan horses flood our minds. It was the start of a new beginning in this rusty old grey trailer with three other terrified horses and four teenagers armed with nothing but their dreams. Since birth he struggled to live without constant water or food supply and he clung to his mom for shelter, all while the wildlife on the reservation he loved faded around him. However, in this moment all the terror and hardships, built to look like walls, crumbled down. This shy, skinny, darkened with shades of midnight, animal touched my hand. This amazing creature with the true potential to become something magnificent had chosen me – the nobody who had never even touched a horse. The one who radiated with fear, excitement, and most of all curiosity. It was picture perfect: a million sounds fell silent, the moment his pitch black nose nuzzled my hand and shattered me into pieces. His courageous fight with life to his subtle gesture, he drew me in. He was the brightest piece of light, that only when looked at can be seen as the beautiful jet black ink on a lined page. He was the future, he was hope, he was inevitable, and most of all he was mine. For, I always hear of people recalling the tales of their mustangs and the beginnings of their story. I mean here's stories of people creating a whole new lifetime of possibilities for themselves. And, to be honest I was selfish as I said, "that's my story and I'll keep it." But, as I look back now, I feel this story isn't just mine and the other author can't write it, so I'll have to share it for the both of us-in the form of his brightest piece of light and shine his love to everyone this paper meets. After all, he turned me into "me."  I mean, how should I know that years later, I'd be doing tricks off of this mischievous, intelligent, goofball that demands hugs and chooses to wear his hay while eating it. How would I have known he'd be one of the most amazing things I've ever met. How would I know our story was one to hold on to. He was the beginning and the reason I'm ready for what's to come. Because, even though he's picking up his feed bucket handle and sloshing it around with his mouth like the true fantastic dork he is – I still look at him with admiration and remember the moment he chose me.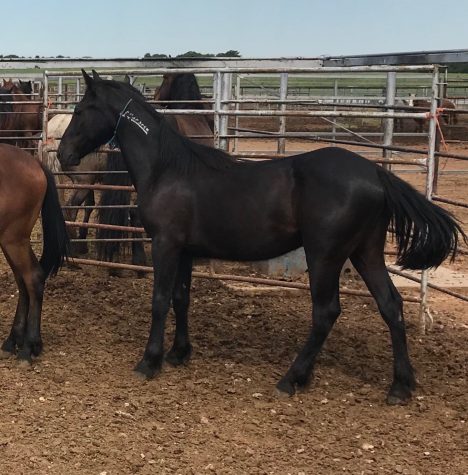 About the Contributor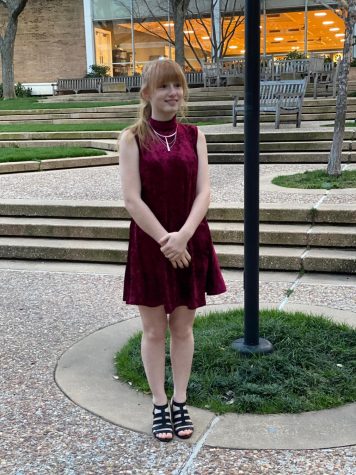 Shelby Hunsucker, Staff Writer
Hey guys! My name is Shelby. I'm a horse trainer and kennel tech. As well as, I love to work on stories and create amazing literature/art. I'm a huge fan...