WEEK 15-COWBOYS WIN AGAINST 49ERS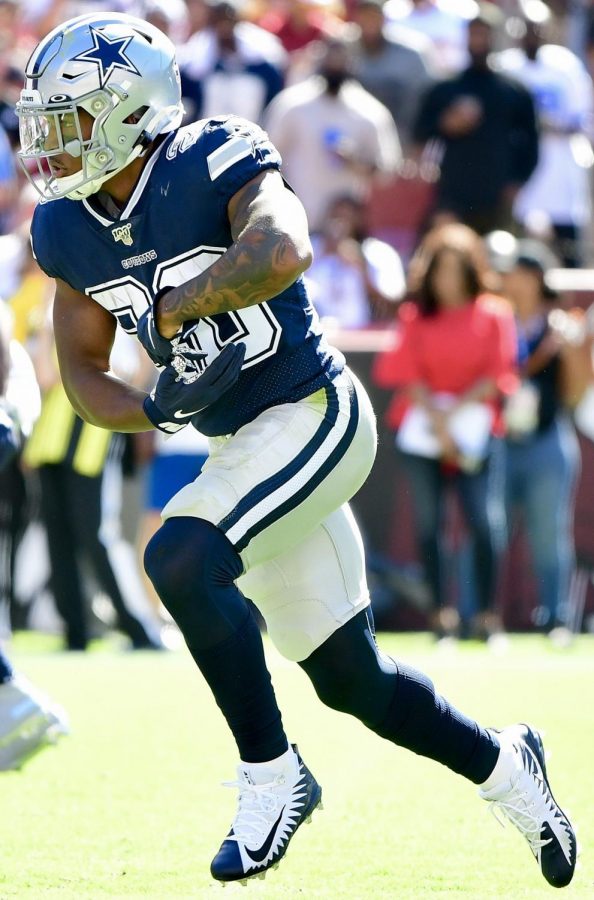 In week 15's Cowboys- 49ers game, Cowboys running back Tony Pollard ran for two touchdowns with Zeke Elliott sidelined by a calf issue he's been battling for weeks, and the Cowboys kept their slim playoff hopes alive with a 41-33 victory over the San Francisco 49ers.
Dallas has won consecutive games for the first time in coach Mike McCarthy's first season by holding off an old playoff rival in a matchup that was moved out of it's original prime time slot. Mike McCarthy said, " If we don't take care of our own business, nothing else matters, We're clearly focused on what's in front of us. We really want to finish strong with these two division games. That's clearly my focus." (Associated Press, 2020)
Andy Dalton threw for two touchdowns, and Greg Zuerlein kicked a tie breaking field goal early in the fourth quarter after the second interception by 49ers QB Nick Mullens, who was replaced by C.J. Beathard after losing feeling in his elbow!
The Cowboys' 41-33 win against the San Francisco 49ers, coupled with the Washington Football Team's loss to the Seattle Seahawks, means the Cowboys will go into Week 16 with a chance to make the postseason, even with a 5-9 record. If Washington loses another game, the Cowboys may have a chance of going to the Super Bowl.
A defense that has been maligned for most of the season came up with four takeaways that were turned into 24 points. The Cowboys were still gashed on the ground, but they forced a fumble and intercepted two passes (Donovan Wilson, Anthony Brown). The special teams also recovered a fumble that was turned into a touchdown in the first quarter and CeeDee Lamb returned the Niners' late onside kick 47 yards for the final touchdown.
The Cowboys are worried that Ezekiel Elliot will not be able to play in next week's game with the Philidelphia Eagles."I'm not shutting it down," Elliott said after missing the first game of his career due to injury, "We'll see how it goes and I'll see if I can get out there next week." (Associated Press, 2020) Tony Pollard replaced Elliott and had the first two-touchdown game of his career. He finished with 69 yards on 12 carries and led the Cowboys with six catches for 63 yards. He had 62 yards from scrimmage in the first quarter. Elliott's best first-quarter total of the season was 36 against the Cleveland Browns.
The season has been a struggle for Elliott. He has 832 yards on 211 carries with five touchdowns, but also has lost a career-high five fumbles and has just one 100-yard game on the season. When he has played a full season, he has never had less than 1,357 yards rushing. Entering Sunday, he was on pace for 1,024 yards.
Sources:
Associated Press. "49ers Vs. Cowboys – Game Summary – December 20, 2020." ESPN, ESPN Internet Ventures, 20 Dec. 2020, www.espn.com/nfl/game?gameId=401220246.
"Game Recap: Cowboys Defeat 49ers, 41-33." Dallas Cowboys, 21 Dec. 2020, www.dallascowboys.com/news/game-recap-cowboys-defeat-49ers-41-33.
NFL. "49ers Vs. Cowboys Week 15 Highlights | NFL 2020." YouTube, YouTube, 20 Dec. 2020, www.youtube.com/watch?v=PUmTnFe6Tis.
Dallas Cowboys. "Mike McCarthy: These Guys Deserve This | Dallas Cowboys 2020." YouTube, YouTube, 20 Dec. 2020, www.youtube.com/watch?v=ooh6cMiwkyk.
About the Contributor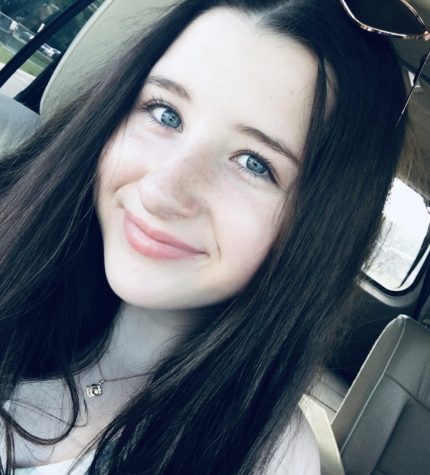 Mikayla Talty, Staff writer
Hello! My name is Mikayla Talty, I am a ninth-grader at IUniversity prep. I've always loved to write. In my public middle school, I received multiple writing...