HURRICANE OPHELIA
In October 2017, Hurricane Ophelia hit the UK badly.
Hurricane Ophelia is hitting the United Kingdom badly, killing three people in Ireland, along with a woman and a man that had died when trees fell on their vehicle. Another man died in a chainsaw accident, whilst trying to remove a tree that fallen on to the ground from the storm. Strong winds had also hit, recorded as the strongest winds as of now was since Roches Point, Ireland, where the winds were recorded at 97 mph. The highest gust was recorded at 109 mph at Fastnet Rock. Skies have turned red and yellow as the hurricane drags dust from the Sahara Desert. Thousands and thousands of people lost electricity at their homes and businesses, it might be several days before the electricity is back to some homes . Alerts have been announced in England because three flood warnings have been issued in the southwest area and  other parts of the country.  Hundreds of flights have been cancelled and schools have been closed  in Ireland due to the hurricane. Chris page from British Broadcasting Corporation said it would be "the most severe storm to hit Ireland in half a century". This hurricane is also the easternmost Atlantic major hurricane on record.  Meteorologists are confused on how hurricanes this strong never usually happen in the cooler part of the Atlantic ocean and they are questioning, "Could global warming play a major role in this?"
Credits: http://www.bbc.com/news/uk-41627442
About the Writer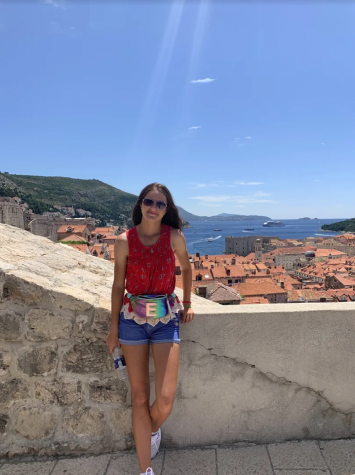 Enya Ratkic, Associate Editor
Hi everyone! I'm Enya, the Associate Editor for the 20-21 school year at iHoot! I'm a senior here at iUPrep. This is my 6th year at iUPrep and 5th year...