THE WHITE CRAYON DEBATE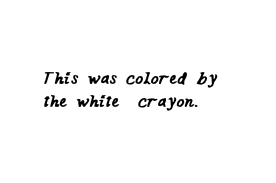 We've all heard it before. White crayons are utterly useless. There's nothing more useless than a white crayon. It may shock you to hear that I found only THREE uses for a white crayon.
1. Fill a glass with water, and dye the water black. Take the white crayon and draw a design on a piece of white printer paper. Dip a paint brush into the black water, and paint the entire piece of paper. Don't be shy! Paint over your design. Your design should stand out from the black paper!
I don't own this video. (Obviously.)
2. Use it to shade! Run the crayon over your picture to make your colors seem lighter.
3.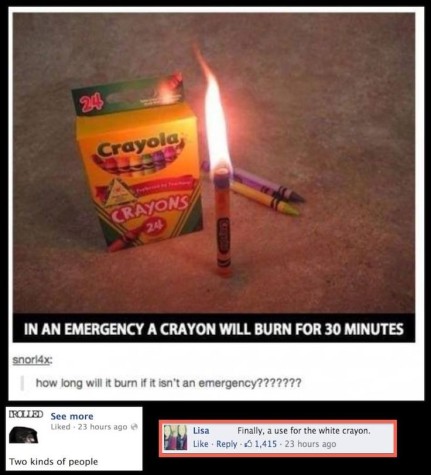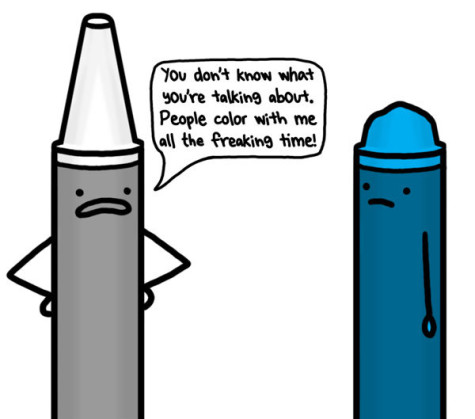 (And Blue Crayon thought HE had it rough!)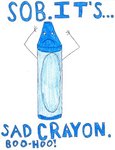 So what do you guys think? Are white crayons utterly useless?