THE ULTIMATE SUMMER DIY GUIDE!!!
Summer is just around the corner! Here are some amazing DIY's. They will get you in the mood. We're already in the mood, but these will get you even more excited for summer! They are easy, fun and inexpensive!
RECIPES
---
DIY SNO CONE SYRUP!
WHAT YOU'LL NEED-
2 cups sugar
1 cup water
1 package of unsweetened drink mix
Container
STEPS:
Stir together sugar and water
Boil water for one minute and keep stirring until sugar is completely dissolved
Remove mixture from heat and stir in the unsweetened drink mix
Let cool before putting in container (Syrup will thicken as it gets cooler)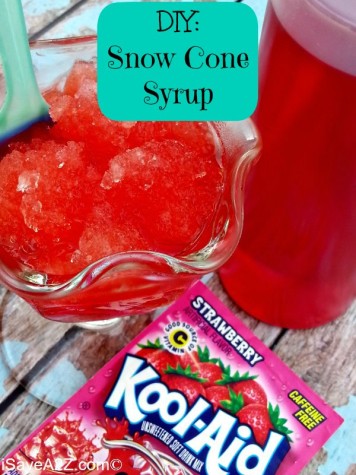 DIY SOUR WORM POPSICLES!
WHAT YOU'LL NEED-
You're favorite juice/soda
Sour gummy worms (I believe Trolli has the best sour worms)
Popsicle mold
STEPS:
Put desired amount of gummy worms into mold
Pour juice/soda
Put in freezer. Usually takes about 30 minutes-1 hour for them to freeze thoroughly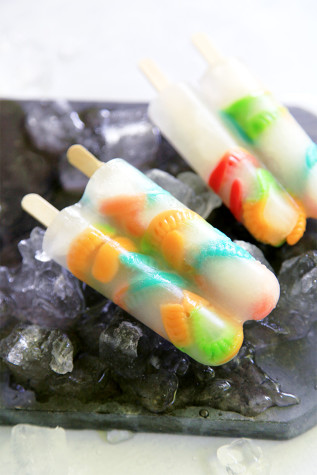 DIY SLURPEES!
WHAT YOU'LL NEED-
STEPS:
Shake soda vigorously to increase pressure
Place soda into freezer for two an a half hours. Once you reach 2 and a half hours, check soda every fifteen minutes. YOU WANT YOU'RE SODA AS COLD AS POSSIBLE WITHOUT FREEZING
Once super cold, take out and twist cap open once to release some air pressure. Then turn it upside down and then backside up. You will start to see the crystals forming!
Pour into a glass and enjoy!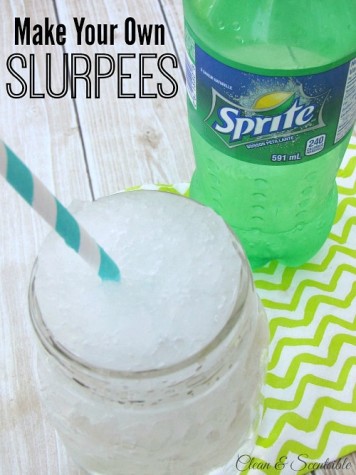 HOW TO FIGHT BOREDOM
---
DIY SUMMER BOREDOM JAR!
WHAT YOU'LL NEEED-
Popsicle sticks
Washi tape
Mason jar
Sharpie
STEPS:
Over time, write down fun, simple activities on popsicle sticks with sharpie
Categorize your activities: Crafts, stuff to do with friends, outside activities, lazy activities, etc with different kinds of wash tape
Place in jar, you can also decorate the jar and write a "key" on it!

CRAFTS
---
DIY SUMMER FRUIT MASON JARS! (watermelon)
WHAT YOU'LL NEED-
Mason jar
Pink/red paint
Sharpie
Green ribbon
STEPS:
Paint your mason jar with the pink or red paint
Add oval shaped dots scattered across the surface of the jar to represent the seeds
Tire a green ribbon around the rim to represent the skin!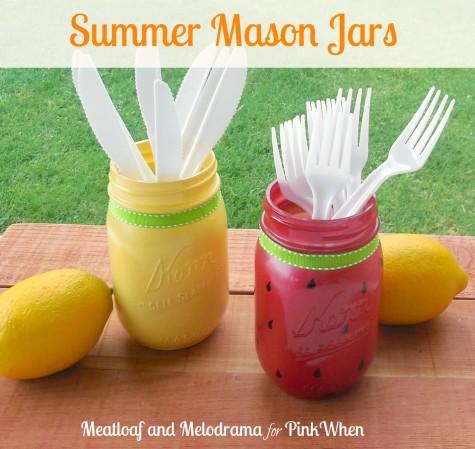 DIY GLOW IN THE DARK CHALK!
WHAT YOU'LL NEED-
Plaster of Paris
Glow in the dark paint
Water
Ice cube trays
STEPS:
Combine paint with a little bit of water. Let paint dissolve (water will be a vibrant glowing color)
Add Plaster of Paris to mixture until you have desired consistency
Place in ice cube trays and let freeze over night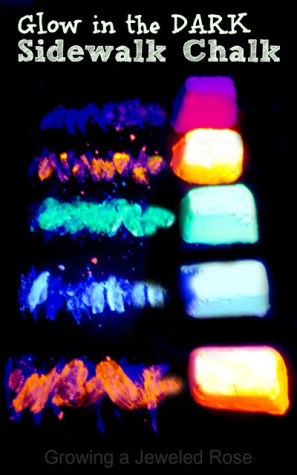 DIY OCEAN IN A JAR!
WHAT YOU'LL NEED-
Mason jar
Sand
Shells
Water
Olive oil
Blue food coloring
Hot glue gun
STEPS:
Pour sand into jar and shells
Fill jar with water until 1/2 full
Add food coloring
Fill jar rest of the way with olive oil
Hot glue the lid