10 LAST-MINUTE HALLOWEEN COSTUMES
It's that time of year again – papers are due, holiday plans are being organized, work seems to be piling up, and you are just trying to survive until Thanksgiving Break, when you realize, Halloween is right around the corner – and you don't have a costume. We've all been there at some point. To help get you out of your Halloween costume-block, here are 10 last-minute Halloween costumes.
Charlie brown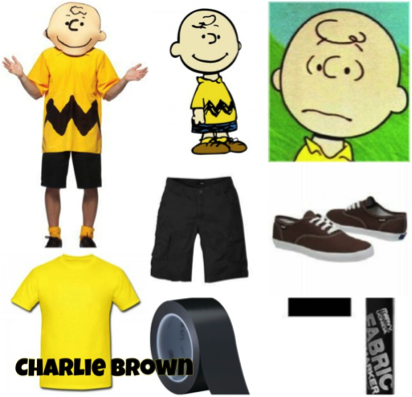 Get ready to welcome The Great Pumpkin with this Peanuts costume! All you need are black shorts, black or brown tennis shoes, a yellow t-shirt, a paper cut out of Charlie brown's face, and black tape (or fabric pen) to draw the stripe.
Ghost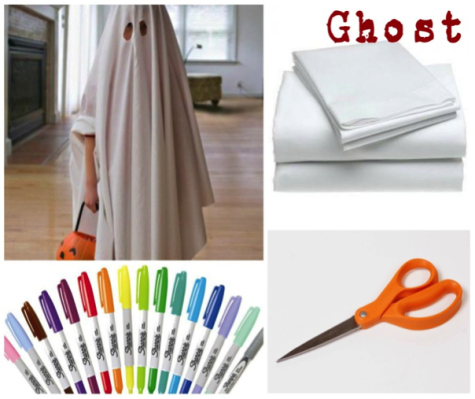 You can never go wrong with the classic "sheet over the head" ghost. All you need is an old white sheet, scissors to cut out the eyes, and, if you really want to get creative, sharpies to individualize your ghost.
Scarecrow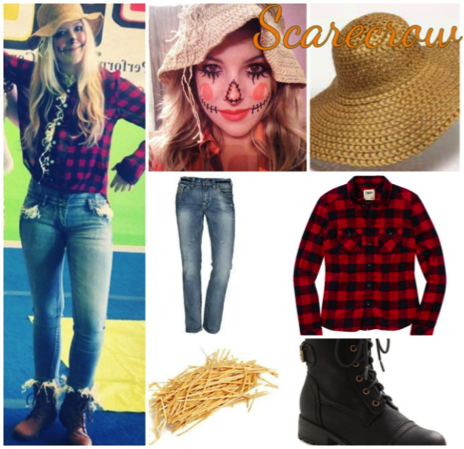 I tried that scarecrow look out last year, when I waited till the last minute for a costume party. You'll need an old hat, a plaid shirt, boots, jeans, artificial straw you can get at a craft's store, and face paint to give yourself the stitches and sewn-on facial parts. Use the artificial straw to stuff any pockets or spaces in your costume.
iPhone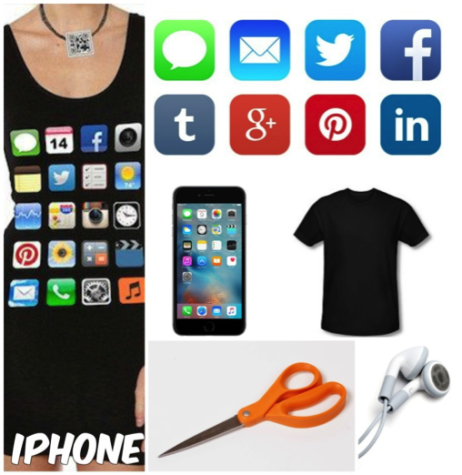 For this costume, you will need to print out different iPhone apps from the Internet, cut them out, and tape or glue them to the front of a black shirt – alternatively, you could print them on iron-on paper. You can also add some apple headphone to the mix as well, and wear them around your neck.
Grumpy cat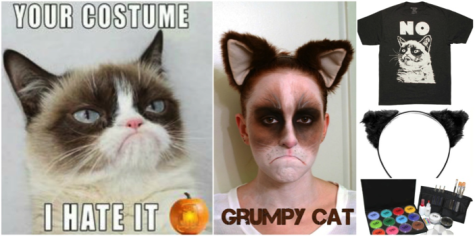 This little pessimist has been popping up all over social media for years now. For this costume, you will need makeup (or face paint, as a substitute), a white or brown shirt (a grumpy cat, or otherwise negative, shirt will also work), and cat ears. If you do not have cat ears, you can make some attaching brown triangles to a headband. Cover your whole face in white makeup, and put a dark brown around the eyes. Click the tutorial video for more details. https://youtu.be/eeAJoyNfgA8
Sauron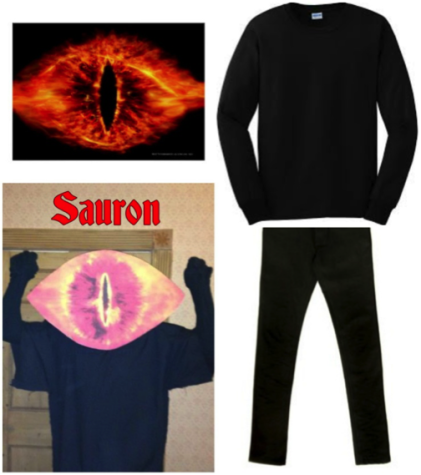 If you're a big Lord of the Rings fan, this costume is for you. You will need a black shirt and pants. To make the mask, search Google images for a picture of the eye, print the size you need (large, preferably), and cut it out. Once you've cut out the image, cut out holes for eyes, and, finally, use sting or ribbon to tie on the mask.
Sims Character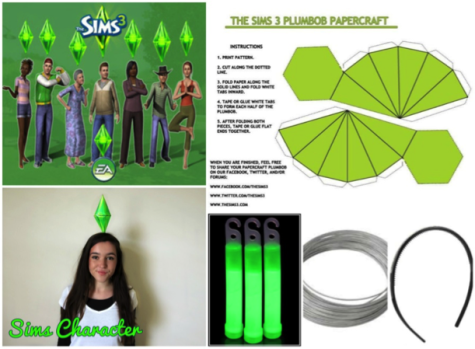 To make the green Sims icon, print out a Sims paper craft from Google images and follow the online instructions. Once you have made your icon, take a headband and wrap wire around it about three times, then stick the end of the wire through the paper icon to attach it. If you want, you can also add some green glow in the dark sticks to your Sims icon for a brighter look at night.
Snapchat rainbow filter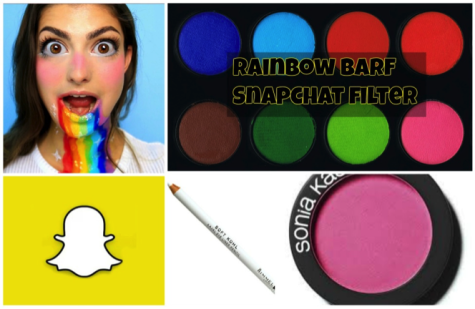 Behold, everyone's favorite Snapchat filter, the rainbow barf! For this costume you will need face paint for the rainbow, bright pink blush, and white eyeliner to put under your eyes to make them look bigger (take notes – this is also a common makeup trick, perfect for your non-Halloween looks as well). For more details watch this tutorial video. https://youtu.be/CWgEJJWROmk
Marty McFly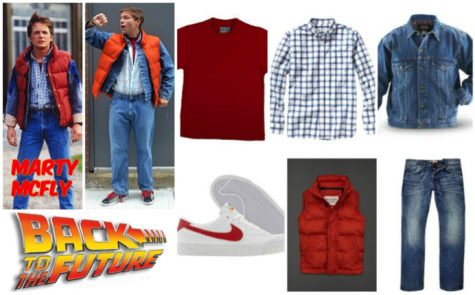 Did you catch Marty McFly on October 21st, 2015? Well, if you missed Marty and Doc, you can still recreate the moment with this Marty McFly costume. You will need a red t-shirt, a black and white button up, a jean jacket, and orange coat vest, jeans, and Nikes (If you don't have Nikes, regular tennis shoes will be fine enough).
Facebook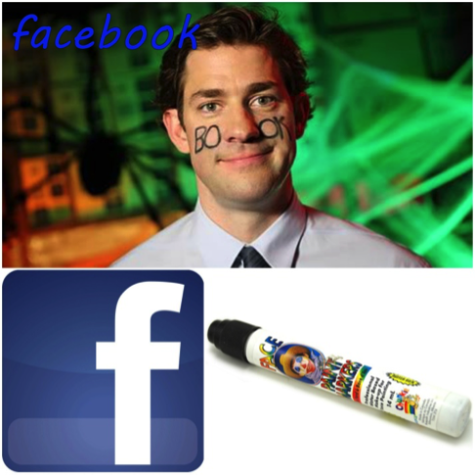 And last but not least, Facebook. Get it? Face-book. Ah, Jim Halpert, what would we do without your creativity? The only thing you have to do for this costume is write the word book on your face. Literally. That's it. You can do this using sharpie, marker, or face paint, if you want something less permanent. This is the perfect costume for those of you who have minutes to spare before Halloween begins – or if you're just the typical sarcastic celebrator.
There's no time to waste, so you better get started on that costume. Then, go out, eat enough candy to make your dentist cry, and have a very Happy Halloween!