DARK HOUR HAUNTED HOUSE
On October 3rd, I went to Dark Hour Haunted House in Plano, Texas –personally, I hate haunted houses; however, some people get a huge thrill from them.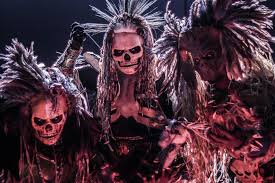 Thus, here my take of Dark Hour:
My friends and I got there around 10 P.M., and had to buy our tickets – they were only $26 for general admission. We had to wait in line for about an hour.
During the wait, they had some characters walking around, spooking people. Now, I have an extreme fear of clowns – I watched It (based off of a Stephen King story) when I was little, and ever since then, it ruined clowns for me. Naturally, there was this one clown walking around. My friends, moving backward, pushed me to the front – closer to the clown. When I finally realized that there was a clown about a foot away from me, I started to get an anxiety attack. During those, I feel like I can't breathe or move; I started crying. Everyone thought my etars were simply out of fear, and I couldn't correct them – I couldn't talk to anyone to let them know what was really happening to me, so I jut stood there, crying, and attempting to catch my breath.
Finally, this lady noticed that I was actually having issues. She noticed it wasn't just my fear. She came and pulled me away to a place where I could catch my breath and calm down. The clown, thinking I was just scared, followed us. After the lady helped me vocalize my problem, he left us alone.
Unfortunately, the damage had been done. Security had to help me; I explained that I would be fine if I had space and water. I was taken to a backstage area, and was sat down at a quiet place. To my horror, the clown came back. I was angry. I had just started to calm down. However, he took off his mask and explained that he didn't know I was having an anxiety attack. I forgave him, but I didn't go inside the haunted house. I didn't want to risk another attack. Dark Hour gave me a refund and a free backstage tour
I was extremely thankful to the woman who helped me. She had done so much, and was a complete stranger. I thanked her, well, probably a million times, and then gave her the VIP experience for free – a price usually up to $65.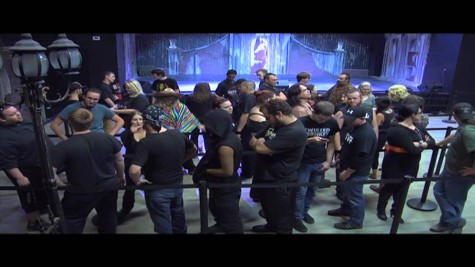 I would recommend Dark Hour to people who love to get scared. They certainly do a good job. Haunted houses can be fun if you're the kind of person that loves to be scared. I, on the other hand, am not one of those people. Therefore I will never go to a haunted house – not even the line – ever again.