"YU" Are Hurt for Opening Day: Inside Yu Darvish's Injury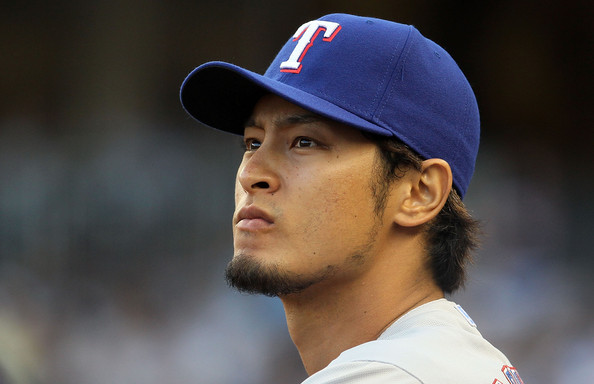 The birds are chirping, the sun is high in the sky, the grass is green, and millions of fans have their peanuts just waiting to be cracked open. Can you guess what day it is in Texas? That's right. It is Opening Day of the Texas Rangers Spring Season and The Ball Park of Arlington is sold out. Unfortunately, our Rangers are missing an important component on the field: Yu Darvish, our ace.
The Rangers pitcher has been scratched from his opening day debut and has been placed on the disabled list for our Texas Team. Sadly, Yu will not be able to participate in the sweep the Rangers took on their special day.
Darvish had an odd stiffness in his neck. The medical team associated with the squad believed the situation would improve, but his severe pain begged to differ. In a recent interview, Yu said "If it felt right, I would continue to throw… but it did not, so therefore I stopped throwing." His fellow teammates told MLB Network "Yu is one, who always puts in the work no matter what the circumstance, so for him to be out… There has to be something really wrong."
On Tuesday Morning the Rangers decided to make the final decision to send Darvish back to Texas in order to receive proper care and examination. Darvish thought the problem was due to sleeping in a strange position last week, but the organization is concerned the problem might be more complicated than that.
Fortunately, our Texas Rangers were able to pull out the "W" on opening day without the presence of their star pitcher. Hopefully with time, a little luck, and proper care, we will see "Yu" at the ballpark.