WAR ROOM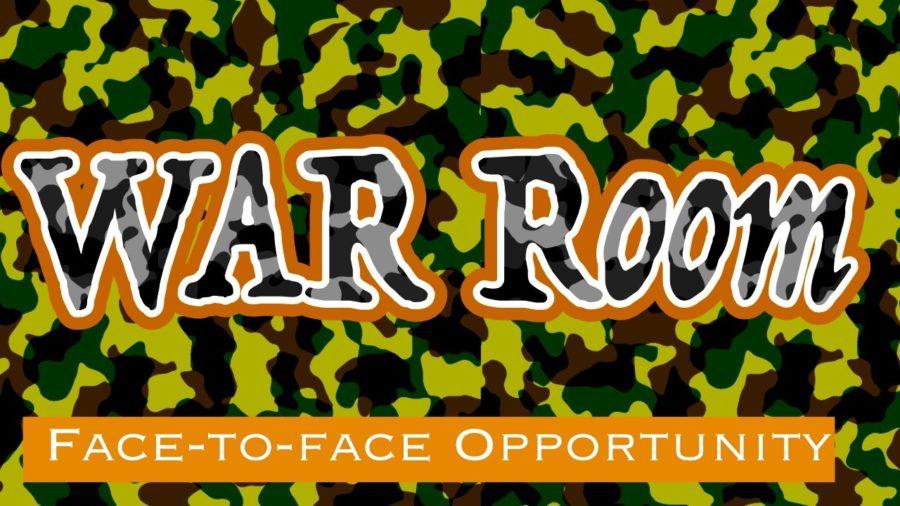 Stephanie Reckling, Editor
January 5, 2017
An opportunity to meet face-to-face with your teachers, otherwise known as WAR room, begins next Thursday (1/12) through Friday (1/13) at the PDEC, in Colleyville, Texas. The address is 5800 Colleyville Blvd. This opportunity should help you feel amply supported and prepared to end the semester caught up and passing. Many students that have met with their teachers during this time were able to finish their courses for the semester!
Although this may vary, numerous teachers will be at the PDEC from 9 A.M-3 P.M. If you plan on meeting with your teachers, let them know what time you can come. Your teachers will send out their schedules soon. So, double check that your time-frame matches up with theirs.
Make sure to bring the school supplies that you normally use for your classes. This could include, but not limited to, a fully charged computer, charger, paper, and a writing utensil. If you plan to stay for a full day, or if you want to pack extra things in case you run over the set time, then pack lunch and snacks. It may help to set an earlier time in the day with your teacher, so that if you end up staying longer than planned, you can still receive all the help you need!
If you can not attend the WAR room event and feel worried that you can not finish the courses on time before the semester ends (1/19), then contact your teachers regardless. As long as you notify your teachers in advance, they should be able to construct a plan for you.