BLOGGING TIPS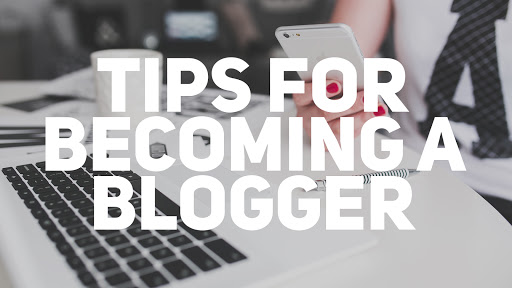 Starting a blog can be a lot of fun. A blog can be a great way to promote yourself, influence others, improve your writing skills, and so much more. If you are thinking about starting a blog there are four questions you need to ask yourself; Where, Why, What, and When?
Where? Choosing the right blogging platform is essential to making sure you have a blog that suites you. There are free blogging sites like tumblr, Squarespace, Weebly, and WordPress.com. And there are self-hosted blogs that you can pay for like iPage, Hostgator, Bluehost, WordPress.org. The difference between a free blog and a self-hosted blog is that you will have more control over a self-hosted blog, whereas a free blog is usually hosted by a third party that controls a lot of the website. A free blog is great for beginners, however if you are looking for something a little more professional and you don't mind spending a little extra cash, a self-hosted blog is the way to go.
Why? Why do you want to start a blog? Is it just for fun? Are you a musician or artist who wants to get their name out there? Are you an aspiring writer who wants to practice and improve their skills? Is there an important topic you wish to speak out on? Do you have a business you wish to promote? Asking yourself these questions will help guide you to the next question of, what? What do you want to write about?
What? As a blogger, it is important to have a consistent theme. It's all fine and dandy to write about anything you want; Writing about your grandmother's cookie recipe one day, and then writing about the problems of pollution the next. But if you want to take your blog to the next level, and pick up an audience of people who will consistently read your blog, sticking to one theme is the best bet.
When? How often do you plan to post? What times work best for you?  If you want your blog to be the best it can be, posting on a consistent basis is best. Choosing a day and time to post will help you stay disciplined and encourage you to keep on writing. Try to post either once a week, every 2 weeks, or once a month, depending on how much time you have. However, frequent posting isn't always the best choice. If you're coming out with a new post ever day or even multiple times a day, it will be difficult for your audience to follow along. Try to post just enough to keep your audience engaged.
And there you have it, Folks! Go forth and blog your little hearts out. If you would like a reference for starting up your blog, you can check out mine at https://maddisonbrandley.wordpress.com/