A DAY IN THE LIFE OF AN ONLINE STUDENT
Here is a day in the life of an iUPrep student!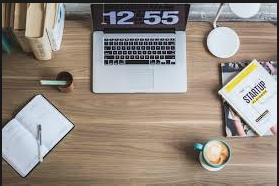 When people ask where I go to school, and I respond with, "I do all my classes online", I am often greeted with a blank stare of confusion and awe.
We live in a day and age where technology is expanding rapidly and more and more everyday aspects of life are computerized and aided by technology. When talking about online school, it often leads to a series of questions about my life and how my typical day is different from others. For an online student, your school day doesn't necessarily begin at 8:00 AM and get out at 3:00 PM and you do not have a desk in every classroom. For me, my day begins around 5-7 PM, and my 'classroom', is whatever airport, hotel, or apartment I am in for work. My notebooks and textbooks consist of Microsoft word and online learning websites, and my pencils are my keyboard. Online learning is very productive and efficient for me because I am a visual independent learner! I am most productive when I am by myself and helping myself learn. My work takes up a lot of my time so to have the opportunity to complete my work and study on my own schedule is extremely helpful. I could have a 15-hour work day and the only time I have to do school is Saturday night, when traditionally schooled children would be out with their friends at the movies or at a party! A typical day for an online student is anything but typical. Between the incredible athletes, superior dancers and creatives, and world class teachers, online learning is a game changer that improves uniquely gifted children's quality of life.