THE OWLSOME CLUBS OF IUNIVERSITY PREP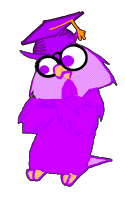 Denise Soerens and Joshua Story
December 8, 2017
iUniversity Prep has tons of amazing, interactive clubs to be a part of! Whatever you're interested in, there's probably a club for you! If you haven't joined a club yet, or want to join more, most clubs are still open to new members.
Some clubs like to get together and talk about shared interests. The World Culture Club, hosted by Mr. Burch and Mr. Price, meets and discusses other cultures, as well as occasionally going on field trips! At the iMusic Club, hosted by Mr. Ausdemore, students get together to talk about and enjoy music. The Art Club, run by the amazing Mrs. Alsobrook and Mrs. Weiche, gets together to talk about and enjoy art, and students are also encouraged to share their own art with the group! If you're interested in Anime and/or Pokemon, there's a club for you! Hosted by Mr. Duban, Mrs. Alwin, and Mrs. Alsobrook, students meet to discuss their favorite animes and Pokemon, and group Pokemon-hunting outings are not unheard of! At the Fantasy Sports Club, that meets with Mrs. Palmer and Mrs. Davis, it's just what it sounds like- students get together to play fantasy sports!
Other clubs get together to serve the school and the community, still while having fun! The Yearbook club, headed by Mr Bowman and Mr Betancur, works together to create the school yearbook for everyone to enjoy while also running iUPrep's social media accounts, including its Instagram!  The Event Committee, sponsored by Mr. Duban, works to plan and create fun parties and events for the students of iUPrep to enjoy. iHoot is the school's newspaper, and is run by Mrs. Mount and Mrs. Harbison, but if you're reading this story, you already know that! Want to help others struggling in their studies? We have a club for that! Hootorials is iUPrep's student tutoring club, hosted by Mr. Wennersten! Speak Up/Speak Out, sponsored by Mr. Carter and Mr. Wennersten is the club where people are able to identify problems, come up with a solution, and employ those solutions to better the community.
There are a few other clubs that don't fit into either category. Take, for example, the Active Owl Club! This club, run by Mrs. Brown, gets together to participate in 5Ks and other races, often for a good cause. The FENCES project is a Hamrick-led roleplay group that gets together in real life and virtually to re-enact historical moments and come up with solutions to historical problems in real-time. In the Entrepreneurship club, run by Mr. Price, students get together to discuss possible business ideas (and Shark Tank).
If you're interested in any of the clubs listed above, contact the teacher listed, or fill out the form linked below!
https://docs.google.com/forms/d/e/1FAIpQLSeq2tJwsYaeaWKstBQa4G2WA0TOgd0pH_QNd1002zdv2bcI3g/viewform