OUR COUNTRY IS OPENING BACK UP!
Many states are opening non-essential businesses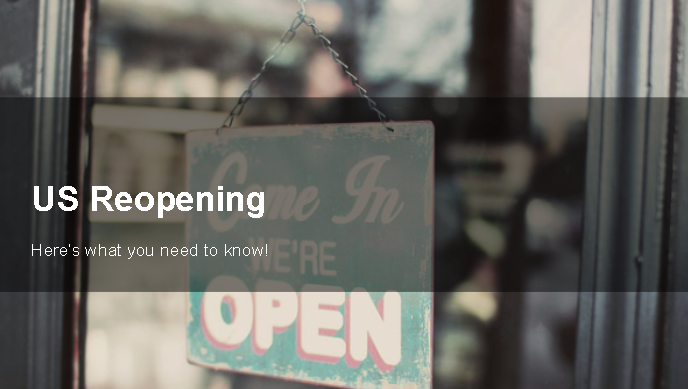 Because of the new cases and deaths from COVID-19 in the U.S. are starting to lighten, states are starting to reopen several places. Many have already opened beaches and restaurants and other non-essential venues! However, what we previously saw as "normal" could still be a long way off. Here's what you need to know: on April 16, President Trump stated that the country would reopen in phases. Phase one would be in areas still with relatively high case numbers, and citizens will still have to practice social distancing, avoid having more than 10 people gathered, and travel only for essential needs. Phase two is for places that are showing less cases and deaths than previously. They must meet certain criteria that is mandated by the government by still practicing social distancing, and restaurants and other venues would start to re-open again, with regulations on capacity. Stage three is for areas where the case numbers and death continue to stay down, not having shown any "rebounds", or spikes, resulting from places reopening. (Source: foxnews.com)
Though these phases show hope, it is very likely there will still be consistent regulations everywhere until a vaccine is readily and widely available. Currently, a coronavirus vaccine is in the second phase, where they have tested the safety and dosage, and now are testing for side efficacy and side effects on a couple hundred people. (Click here for more info!) After this, phase three is more testing on "hundreds of thousands of people." This is when the FDA decides to approve or not approve the drug.
While non-essential venues are opening, please stay safe and healthy! The CDC still recommends wearing face masks in public and keeping your distance from people that aren't your family. This not only keeps you safe, but it also keeps others healthy as well! And while this all seems depressing, don't be disheartened, because we can do this together! In the meantime, be kind to yourself and others, and don't be afraid to reach out for help!
About the Writer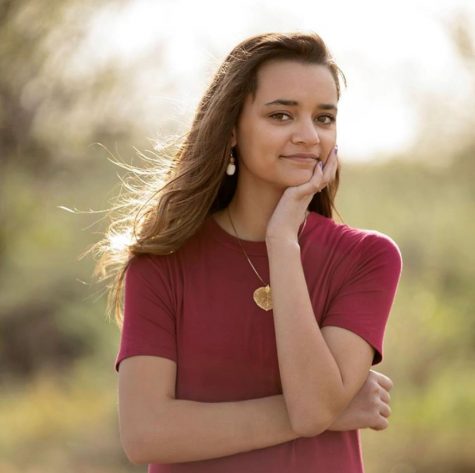 Guin Rogers, Editor In Chief
Hi! My name is Guinevere Rogers (Guin for short), and I'm a Senior here at iUniversity Prep. This is my 5th year at this amazing school, and my 4th year...