NEW FACES AT IUNIVERSITY PREP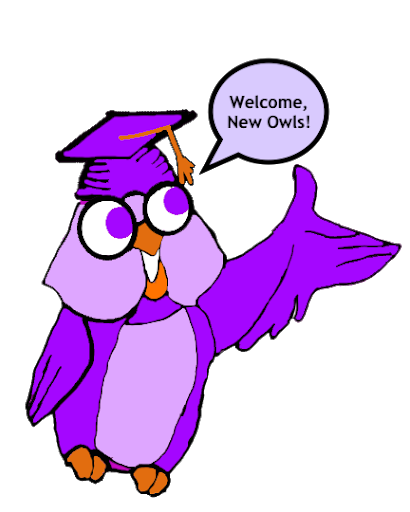 We have new students at iUP! Back in March, the severity of the pandemic chucked everything online, allowing brick and mortar students to experience the world of online school for the first time. As COVID-19 persisted well into the summer, many students began to consider other schooling options for the fall in replacement of their regular school's online or hybrid solutions. Naturally, they found us! Our school is unique because it allows students to have the flexibility to pursue anything they are passionate about while still staying on top of schoolwork and having the structure of a district. There are a variety of instances that bring students to iUP, creating a very diverse student body. This year, iUniversity Prep is swarming with around 575 new students, who are excited to be here. I decided to ask some of our new owls a few questions about how they are liking it so far, and here is what they had to say!
Cy May is a 7th grade student who transitioned to iUniversity Prep this year from a brick and mortar school. When asked why he came to our school this year, he explained "I have POTS and other health issues, so I went here to be more flexible and not worry about absences." In response to the question, "How are you liking it so far? Any favorite parts?", he replied, "I really like the flexibility, however, I don't really like Connexus." 
iUP is home to many student-athletes, and 9th grade tennis player Brooke Bolinger is no exception. Bolinger also transitioned from a brick and mortar school this fall. She explained,  "I needed a flexible schedule for my tennis training. I am training to hopefully play tennis in college then go on to play pro." When asked to share how she is liking it so far, she elaborated by saying "I love iU Prep! It is so flexible and I love how easy it is to communicate with teachers and other students. I also love iHoot and getting to share thoughts and articles with other students."
Another new owl, Natalie Mclaren, is a 10th grade novelist and writer who also came from a brick and mortar school. Mclaren explained that she came "Mainly because of COVID-19. My family needed a solution about educating me without sacrificing quality or safety, and they thought iUP would be best for me. I've also struggled a lot with bullying at my old school, and I've had a lot of trouble making friends. This was also a change that hopefully would help me get better connected with others around me. I also write novels, and because of COVID, I found my ultimate passion. If I went to Brick and Mortar, I wouldn't have the time to work on them as much. Especially since that's my career path, I need to have dedicated flexibility and iUP helps." I also asked Mclaren how she is liking it so far and if she has any favorite aspects, to which she replied "I love the flexibility. The teachers are great, workload is relatively light, kids are for the most part good. I'd still like to get connected with ppl my age though…sophomores." 
The last new owl featured is 6th grade student Vivien Phillips. Phillips transferred to iUP this year from a brick and mortar school, explaining that she made the switch due to "COVID-19, but overall we realized it was a better educational opportunity". After being asked how she is liking it so far and if she had any favorite parts, Phillips continued on to explain "Everyone here shares hobbies with me! I also quite enjoy the ability to have 1 on 1 with my teachers." She concluded by saying " I love this school so much, and I think this is one of the few good things that has come from COVID-19."
Cy, Brooke, Natalie, and Vivien are just a few of the many new owls we have welcomed to school this year. If you are new, do not be afraid to reach out to returning owls if you have any questions, concerns, or you just need a friend!  We're glad you're here!