GLOBAL COVID UPDATE
The Surprising Number of Covid Cases Around The World
The coronavirus pandemic has affected all parts of the world. The situation is constantly changing but these are estimates of the current numbers. Some countries have surprisingly high numbers of cases and others unexpectedly low amounts of cases. By looking at other countries, maybe we can consider what it takes to bring COVID cases down.
Every continent, minus Antarctica, has been hit by COVID. There have been nearly 63,000,000 cases worldwide including almost 1,500,000 deaths  and 44,000,000 recoveries. Countries around the world have been trying to contain the virus using different safety restrictions. Some have been successful, some have not.
North America 
America is currently the epicenter of the pandemic. COVID has killed 260,000 people in the States. Nearly every state has become a hotspot. New York, Texas, and California currently have the most infections. Due to holiday gatherings, infections have continued to surge. Still, schools and businesses plan to remain open during these times. 
Canada's COVID-19 case count stands at about  370,000, with 63,074 of those considered active cases. The country has announced travel restrictions to limit the number of foreigners entering the country. 
In Mexico, Mexico City accumulates the most cases nationwide. Health officials have said the real number of infections in the country is likely to be higher than those being reported because of a lack of testing available. Mexico also faces healthcare issues, making it difficult to attend to COVID patients. 
South America 
In Latin America, Brazil has the most infections and deaths. Latin America has some of the highest COVID-19 death rates in the world. Much of the discussion of COVID-19 in Latin America on humanitarian crises. The region is politically unstable, there is lots of social unrest, and has fragile health systems. 
Europe 
France has the most cases out of the European countries with 2,270,753 infections. Spain, the United Kingdom, and Italy follow closely. Countries like France, Belgium, and Ireland are loosening restrictions and allowing non-essential shops to open. The countries must be careful to not loosen too soon as the holidays approach. Furthermore, the European Commission has contracts with pharmaceutical companies that will soon let Europeans be vaccinated against the virus, giving the country hope.  
Asia
Numbers are varied across Asia. The largest countries including India, Russia, and China still have large numbers of infections. Still, the continent has significantly fewer cases than the United States. Some countries are putting more restrictions back into place. The South Korean capital of Seoul has reduced business capacity by 20% after 10 p.m. and gatherings of more than 10 people have been banned. 
Africa
Despite its poor healthcare, Africa has managed the outbreak well. The country has been the center of diseases in the past. Lessons learned from previous breakouts have helped Africa manage the most recent pandemic. For its population of nearly 1.3 billion, the death total is less than 44,000. South Africa has the most infections and deaths on the continent. 
Oceania and Australia 
Australia has probably been the most successful country in managing the outbreak.  Victoria, Australia has reported 28 consecutive days without a new case of COVID-19. Melbourne underwent an extremely strict lockdown protocol. Overnight curfews, bans on family gatherings, and extended travel was part of the city's ordinance. South Australia has gone down a strict lockdown as well. 
Even as virtual students, we have felt the strain COVID has had on our society. By seeing how other countries are handling the outbreak, I hope it encourages us to continue to follow safety protocols. Cases are predicted to surge during the holidays, but we can beat this virus if we accept precautions and restrictions. Stay safe owls! 
About the Contributor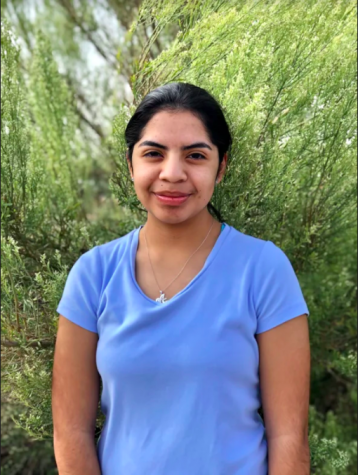 Alondra Martinez, Staff Assistant
Hi, my name is Alondra Martinez. I'm a junior and this is my first year at iUniversity Prep. I love art, animals, and movies. Writing is one of my passions...