VEGAN CHRISTMAS COOKIES RECIPES
Vegan friendly cookie recipes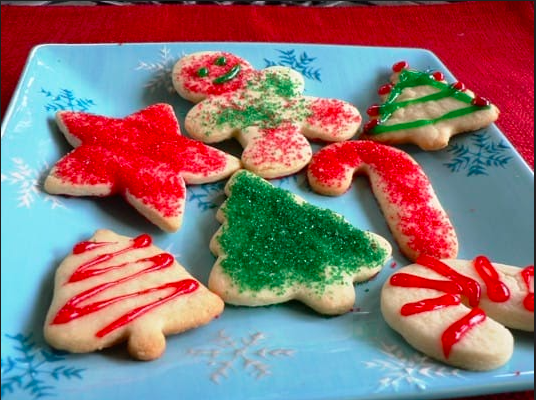 As the most wonderful time of the year comes around it is Christmas tradition for most families to make Christmas cookies. No need to search any longer for the perfect vegan Christmas recipe. I am here to give you to recipes that are deliciously vegan free! For the first recipe you are going to need any type of Christmas cookie cutters. These are the ingredients.
Dry ingredients:
2 ¼ cups all-purpose flour

½ teaspoon baking powder

¼ teaspoon salt

Wet ingredients:

1 tablespoons ground chia or ground flax

3 tablespoons water

¾ cup vegan butter

¾ cup white sugar

2 teaspoon vanilla extract

½ teaspoon almond extract
To make the cookies here are the directions:
Preheat oven to 350F (180C).

In a large bowl mix together all the dry ingredients. 

In a small bowl, mix together the flax or chia, and the water and set aside to thicken which will be almost instant if using chia, but take about 10 minutes if using flax. 

In a third bowl beat the vegan butter and sugar together until creamy, about 3 minutes. Add the remaining wet ingredients including the flax or chia mixture, and mix well. Add the wet mixture into dry and combine until a dough is formed. I used Earth Balance vegan butter, but I have found that sometimes the moisture levels in vegan butters are different, so if your dough does not come together, add up to 1 tablespoon of water until the dough just comes together.

Put the dough between two sheets of parchment paper and roll it out to about ¼ inch thick. Now pop it onto a baking tray and chill the rolled dough in the freezer for 15 minutes or in the fridge for 30 minutes. Once chilled, cut your cookie shapes and lay them on the parchment lined cookie sheet. Re-roll remaining dough until it's all used up, chilling in between if needed. Bake 8 – 11 minutes.
I hope you guys give these sugar cookies a try and show them to your family and friends. 
The next recipe I'm going to show you is a chocolate peppermint thumbprint cookie. Ingredients:
5/8 cup vegan buttery spread 1/2 cup plus 2 Tablespoons

1/2 cup brown sugar

1/8 cup organic cane sugar

2 Tablespoons unsweetened apple sauce

2 Tablespoons non-dairy milk

1 1/4 cups gluten free flour

1/2 cup unsweetened cocoa

1/8 teaspoon salt

1/4 teaspoon baking powder

1 cup dairy free mini chocolate chips

3 candy canes crushed
To make this you need to do the following:
Preheat the oven to 350 degrees. Line a cookie sheet with parchment paper.

Cream the vegan buttery spread, brown sugar, and organic cane sugar together on medium speed.

Add the applesauce and non-dairy milk, mix on low speed.

Add the gluten free flour, cocoa powder, salt, and baking powder. Mix on low speed until combined.

Roll the dough into one inch balls. Place on the cookie sheet and make an indentation using your thumb or the back of a teaspoon measure.

Bake at 350 degrees for 8-9 minutes. If they have puffed up, you may need to make another indentation with the back of the teaspoon. Allow to cool on the cookie sheet before moving to a tray.

Put the chocolate chips in a microwave safe bowl and microwave for 60 seconds. Stir. If they aren't fully melted, microwave in 10 second intervals until they are melted.

Spoon a little of the melted chocolate into each cookie. Sprinkle crushed candy canes on top.

Repeat steps 4-8 with remaining dough.

As the cookies cool, the chocolate will firm up. Store in an airtight container. If your house is very warm, you may want to store them in the refrigerator.
 I hope y'all try both these recipes and enjoy them both. This is a great food item to bring to family events that's vegan friendly!
About the Writer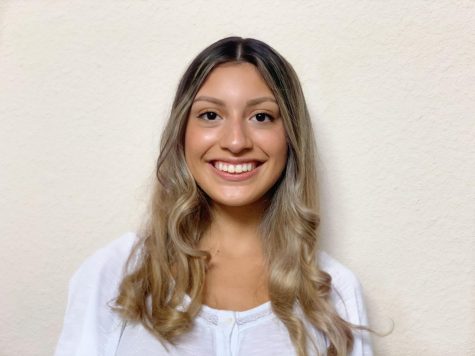 Mikayla Orozco, Staff Writer
Hi! I am Mikayla Orozco! I'm a senior, and this is my second year with iUniversity Prep, and my first year with ihoot! I am a staff writer this year,...