WACKY CHRISTMAS TRADITIONS
Christmas has been the number one holiday for as long as we can remember.  Filled with love, joy, family, cookies, peppermint, and many other sweet things; Christmas is one of the most celebrated holidays throughout the world.  Christmas was originally celebrated as the birthday of Jesus Christ.  As the years go by more people, who aren't even Christain, celebrate this holiday with their family and come up with incredible traditions themselves.  My family has had a couple of holiday traditions that we love to do every year.  We build gingerbread houses, decorate our Disney tree, my dad puts on a light show, white elephant, secret Santa, and even binge-watch Hallmark movies.  What is incredible about traditions is that you can make a new one anytime!  For example, my family just came up with the idea of picking any Disney character (by now you can see we love Disney) and when we wrap our presents we write it from that character.  (i.e. To Mom From Snow White)  Then on Christmas day we open our presents and try to guess who is what character!  Many people have different traditions depending on their families, and traditions are really what brings the family together on common ground.  It is something the whole family can bond over.  Some of the wackiest Christmas traditions come from around the world.  In Japan, a traditional Christmas dinner would be KFC! Some traditions are more sweet and sentimental, like going caroling from house to house with your family or baking Christmas cookies to leave out for Santa on Christmas eve.  Secret Santa is a tradition I do with my friends from school, work, theatre, and church.  It allows us to remember that Christmas is a time for giving and for gratitude.  Merry Christmas!
About the Writer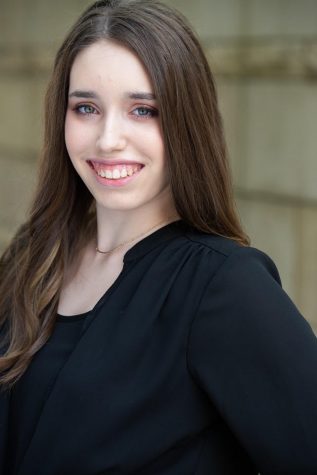 Abigail Hardy, Staff Writer
My name is Abigail Hardy and I am a staff writer for iHoot this year. I am in 11th grade. I go to the NTPA Academy, where I study theatre(which I have...