COWBOYS LOSE TO GIANTS, FINISHING SEASON WITH A DISAPPOINTING 6-10 RECORD
Cowboys lose 23-19 and are eliminated from playoff contention in week 17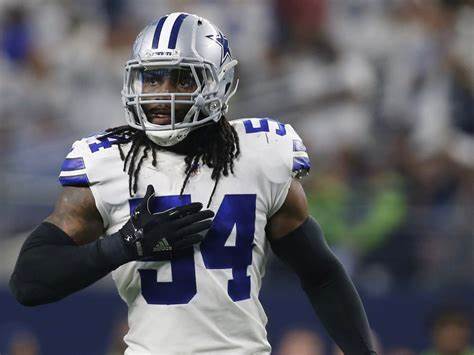 The Dallas Cowboys somehow still had a chance to win the NFC East division despite all of the hardships this season has presented them with heading into their week 17 clash with the New York Giants, who also had a chance at winning the division. The Cowboys came into the game on a 3-game win streak, so they were pegged as the clear favorites by many, as the Giants were on a 3-game losing streak coming in. However, the Giants dominated the game from start to finish and held off a late charge by the Cowboys to win 23-19, putting them in position to win the NFC East with a Washington loss to Philadelphia on Sunday Night Football. Washington won that game, meaning that they will represent the dismal NFC East division in the playoffs, facing off against the Tampa Bay Buccaneers on Saturday night. With the loss for the Cowboys, they locked up the 10th overall draft pick, so there is a silver lining on what was otherwise a disappointing result. While getting their injured players back next season should help the team, there are still many issues that need to be fixed that I will highlight here in this article.
Injuries
The Cowboys were plagued by significant injuries before the season even started, as Gerald McCoy was injured in the offseason, a huge blow to the d-line. Throughout the first five weeks, the Cowboys lost La'el Collins, Tyron Smith, Leighton Vander Esch, Trysten Hill, Blake Jarwin, Chidobe Awuzie, Anthony Brown, Joe Looney, Sean Lee, and Dak Prescott all to injury. Awuzie, Brown, Lee, Looney, and Vander Esch all returned to the field, but Awuzie and Vander Esch missed time again due to COVID-19 and a calf injury, respectively. Injuries to Trevon Diggs(who returned for the last two games), Zack Martin(who was injured in week 12, sidelining him for the season), and rookie center Tyler Biadasz, who proved to be a formidable starter at center before suffering a hamstring injury. While Biadasz and Martin both were activated off of injured reserve in the closing weeks, neither saw the field again after their injuries. Every single one of those players made a significant impact when they were on the field this season and/or last season, so the team definitely suffered from losing all of these impact players.
What came with these injuries, however, was the opportunity for players to get significant playing time that wouldn't have seen any otherwise. The injury to Looney early in the season allowed Biadasz to get the starting spot at center, which he kept until getting injured himself. The injuries to Smith and Collins allowed guys like Brandon Knight and Terrence Steele to get significant playing time. While Steele's playing time was disastrous, Knight showed some strong potential in his time on the field. Connor McGovern is another offensive lineman that showed some promise, as he had to fill in for Martin in the final five games. Interior defensive linemen Neville Gallimore and Justin Hamilton flashed some strong potential with Hill, McCoy, and Antwaun Woods and missing time due to injury. Gallimore, who is a rookie, may have very well established himself as the best defensive tackle on the roster(McCoy was cut following his injury) in his time on the field, so it will be interesting to see how much he is able to improve in his second NFL season.
Coaching
The coaching varied significantly from game to game, as Kellen Moore's and Mike McCarthy's playcalling and decision making was great in some games, but was horrendous in others. Games like the wins against Minnesota and Philadelphia brought out the best in those categories, while the losses to the Rams and Giants left many fans enraged, as McCarthy and Moore made decisions that may have very well cost the Cowboys crucial victories. As a playcaller with this team, Moore had to evaluate things on a situational basis as much as any coach in the NFL, as Andy Dalton was wildly inconsistent and it seemed like they had a new injury or a player returning every week, forcing changes to the strategy. Overall, I feel that Moore did a solid job given the situation, but he failed to dial up the right play in several crucial situations and was reluctant to move away from trends to his playcalling, even if they weren't working(first down runs all season long). McCarthy made some questionable choices as a playcaller throughout the season, as he opted to go for it on fourth down as opposed to taking a field goal that ultimately would've ended up sending the game to overtime, as the score would've been 20-20 at the end of regulation, assuming that everything else played out the same way.
McCarthy's two worst moments of the year both came in the week 17 matchup with the Giants. After scoring a touchdown to make the score 20-15. he elected to go for the PAT instead of going for the 2-point conversion, bringing the score to 20-16. With the 2-point conversion, the score would've been 20-17, meaning that the Cowboys could tie the game with a field goal. The Cowboys did indeed score another field goal to make the score 20-19, so that one extra point would've been crucial, especially if McCarthy elected to challenge a controversial ruling on the field in the 4th quarter. Giants quarterback Daniel Jones targeted Dante Pettis on a third down, with the play being ruled a catch that put the Giants in field goal range. However, replay footage showed that Pettis didn't have possession of the ball upon going down, so the ruling would've been reversed if McCarthy had challenged the ruling and would've forced the Giants to punt. However, McCarthy never threw the challenge flag, so Graham Gano hit a 50-yard field goal to give the Giants a 23-19 lead. If McCarthy had made the proper decision in both situations, the score probably would've been 20-20 at the end of regulation, which would've sent this crucial game to overtime.
It wasn't only McCarthy and Moore that hurt the team at times with their coaching though. Their struggles seemed to come in infrequent spurts, while Mike Nolan's defense was constantly disoriented out on the field, as the players had no idea how to execute his scheme. Nolan boasts one of the more complicated defensive schemes in the NFL, a sharp contrast to their previous system under Rod Marinelli. With the limited practice time this offseason due to the COVID-19 pandemic, the players struggled nearly every week executing this scheme, especially early on. However, the defense did improve later in the season, especially in terms of forcing turnovers, but allowed lots of yardage, especially on the ground. The defense would probably be more in sync next season if Nolan returned, but the chances of him keeping his job are very slim at this juncture.
Defense
This defense was horrendous, as I previously stated when discussing Mike Nolan. The defense was historically bad early on, as they allowed 14 passing touchdowns and 10 rushing touchdowns in the first 6 weeks, becoming the first team since Nolan's 2005 49ers to achieve this level of rock-bottom performance for a defense. They did improve later in the season, as they had 12 takeaways in the final 4 games, a league high during that span. However, the defense also gave up a lot of yardage in these games, proving that there is still room for improvement, specifically on the interior d-line and in the secondary. The Cowboys allowed the second-most rush yards in the NFL on the season, largely due to the weak interior defensive line and the mediocre play at linebacker when Leighton Vander Esch was injured. Teams like the Browns and Rams took full advantage of this and ran the ball right at the Cowboys' throats, getting little resistance when doing so. If the Cowboys can retain Gerald McCoy once he is healthy next season, that will aid in fixing this problem at defensive tackle, but it will probably take improvement out of the other linemen and/or signing free agent linemen to get this issue under control.
Jaylon Smith
If you're looking for a single player to blame for the Cowboys' struggles defensively, go no further than Jaylon Smith. While he was 3rd in the NFL in total tackles, much of these were easy tackles that any NFL player could've made. Smith was notorious for just jogging when in pursuit of another player or just simply standing around while teammates did the work. For a guy that makes an average of $12 million a year on his current contract, Smith incredibly underachieved and was an embarrassment to the team due to his obvious lack of drive and effort out on the field. I remember a crucial play against the Browns in week 4 where the Browns broke a huge play late in the game that could've been massively limited if Smith had simply extended his arms out. Instead, however, he jogged with his arms by his side and gave the Browns the huge play late in the game. I remember yelling, "TACKLE HIM JAYLON!" as the play was happening(I got yelled at by my mother for being too loud, but I was frustrated). Plays of this nature occurred on a quite frequent basis with Smith, a guy who is taking up a huge part of the salary cap with his $12 million a year contract. As the middle linebacker, Smith is essentially the quarterback of the defense and should lead by example. With that being said, a guy with his flaws has no business having that position on a team and has no business being one of the top paid linebackers in the NFL. If the Cowboys could cut him or trade him, it would be for the best, as Joe Thomas would be a formidable replacement at only a fraction of the cost.
Student Opinions
Other students around iUniversity Prep offered their opinions on the season that the Cowboys had, feeling like they had the potential to achieve more. Keith Moeller stated that the team needs to find some balance instead of leaning too far towards one side of the ball, saying, "They need to be more well-rounded as a team instead of trying to be a heavy offense or heavy defense oriented team. I think that goes for most other teams that are having issues." The Cowboys are definitely a team loaded with assets offensively, so bulking up the defense would be a smart move and balance things out for the team, as Keith feels they would benefit from. My brother Nathan Travis also had comments about the Cowboys season, saying, "The season was disappointing. Given the coaching staff and players they had, they definitely should've done better. Their schedule wasn't even all that difficult and they were in a bad division. The Dak injury hurt them a lot, but they were still capable of better than a 6-10 record." The coaching staff is promising on the surface, as McCarthy is a former Super Bowl champion and Moore has proven to be a great young mind as an offensive coordinator. With Dak healthy next season, we'll see if they can make any drastic improvements in year 2 of the McCarthy era.
Offseason
Now that the season is over for this franchise, Jerry Jones has some big decisions to make that will completely change the future for the franchise. Here are the tasks that they will be faced with this offseason.
The Draft
The Cowboys will have the 10th overall pick in the 2021 NFL Draft. There are several ways they could go with the pick. Here are five players that I could potentially see them using their top pick on:
Patrick Surtain II, CB, Alabama
Caleb Farley, CB, Virginia Tech
Kyle Pitts, TE, Florida
Kwity Paye, ED, Michigan
Samuel Cosmi, T, Texas
I personally hope that they can land Surtain, as he used to be teammates at Alabama with Trevon Diggs and is widely regarded as the top cornerback in the 2021 NFL Draft. He is a versatile corner, as he is proficient in zone coverage and man coverage. He would come to the NFL as prepared as a corner could be, as he has to cover elite receivers like Devonta Smith and Jaylen Waddle on a daily basis in practice at Alabama, so he should have an easier time than most rookies at keeping up with NFL wide receivers. Alabama has a great record of supplying solid secondary players to the NFL, as guys like Marlon Humphrey and Landon Collins have been studs in the NFL after having successful collegiate careers at Alabama.
Free Agency
The 2021 edition of free agency is not one where the Cowboys will be able to go after top tier talent, but rather one where they simply want to lock up their most valuable player long-term and will want to find intriguing assets that they can sign for team-friendly deals. The Cowboys brand helps them in that department, as many players dream of wearing the silver helmet with the star for the Dallas Cowboys. Guys like Marcus Williams and Desmond King would be intriguing additions for the Cowboys if they could get them on a reasonable contract, as they would help tighten up the secondary.
The biggest task for the Cowboys will be to extend quarterback Dak Prescott's contract. Prescott was putting together a career season before his horrific ankle injury in week 6, but he should make a full recovery and may have even raised his stock despite the injury because of how well he played leading up to it. Jerry Jones is notorious for not paying his superstar players, as it took Ezekiel Elliott holding out for several weeks for him to get the contract he desired. Jones can't do the same thing with Prescott, as he will be eligible for free agency and can sign elsewhere if Jones is selfish in his negotiations. Fortunately, Jones has expressed that extending Prescott is at the top of his priority list this offseason, so I'm confident that the Dak Attack will be in full swing in Dallas next season. I would expect him to get a 4 year contract totaling around $160-$165 million.
While he's not yet up for free agency, it would be smart for the Cowboys to go ahead and extend wide receiver Michael Gallup, as he was on pace for over 1,000 yards this season before Prescott was injured. He finished over 150 yards short of that prestigious 1,000 yard mark, so the team has leverage in contract negotiations. I don't feel that this will be the case next season, as I believe Gallup will have a huge year with Prescott as his QB next year, giving him more leverage to demand a large contract. If they can get him locked up for $12-$15 million a year this offseason, that would be a success.
Written on January 4th, 2021
Sources:
AP(3 January 2021). Cowboys vs. Giants – Recap – January 3, 2021. Retrieved 4 January 2021, from ESPN, www.espn.com/nfl/recap?gameId=401220250.
(2021). 2020 Dallas Cowboys Injuries. Retrieved 4 January 2021, from Pro Football Reference, www.pro-football-reference.com/teams/dal/2020_injuries.htm.
(2021). 2020 Dallas Cowboys Statistics & Players. Retrieved 4 January 2021, from Pro Football Reference, www.pro-football-reference.com/teams/dal/2020.htm.
(2021). 2020 NFL Tackles Stats – Players. Retrieved 4 January 2021, from NFL.com, www.nfl.com/stats/player-stats/category/tackles/2020/REG/all/defensivecombinetackles/DESC.
NFL Draft Big Board. Retrieved 4 January 2021, from PFF, www.pff.com/draft/big-board?season=2021.
Higgins, Ian(27 August 2020). 2021 NFL Draft: Alabama CB Patrick Surtain II Scouting Report. Retrieved 4 January 2021, from FanSided, nflmocks.com/2020/08/27/2021-nfl-draft-alabama-patrick-surtain/.
PFF.com(2 December 2020). 2021 Free Agency: Ranking the NFL's Top 50 Free Agents: NFL News, Rankings and Statistics. Retrieved 4 January 2021, from PFF, www.pff.com/news/nfl-2021-free-agency-ranking-the-nfls-top-50-free-agents.
(2021). Michael Gallup Stats. Retrieved 4 January 2020, from ESPN, www.espn.com/nfl/player/stats/_/id/4036348/michael-gallup.
About the Contributor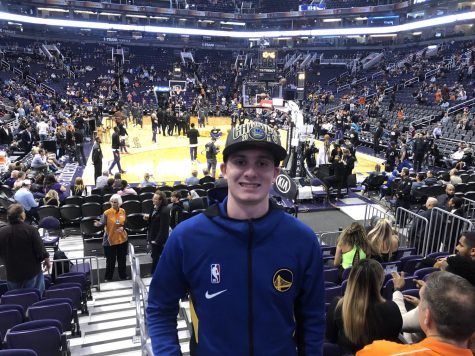 Austin Travis, Editor-in-Chief
Hey guys! My name is Austin Travis, and this is my 6th and final year with iHoot and my 6th and final year as a student at iUniversity Prep, as I'm a senior....