COASTAL CAROLINA'S CINDERELLA SEASON
How is Coastal Carolina 11-0?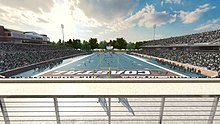 Coastal Carolina has become the most exciting and fun team to emerge this college football season. Many people had never even heard of this team before the 2020 season. With that being said, how has Coastal Carolina become so successful despite being such an unknown school?
During the 2019 season, the Chanticleers finished the season with a 5-7 record. It was just a mediocre season for Coastal Carolina, but when you are in the Sun Belt, 5-7 makes you among the country's worst teams. The Chanticleers have minimal FBS experience, as they joined the Sun Belt conference in 2017. It is very impressive that Coastal Carolina has been able to have such a successful season this soon. Coming into the 2020 season, Coastal Carolina was projected to finish dead last in their conference in the preseason poll. This has undoubtedly become a motivation for the team to continue proving their haters wrong week in and week out. 
Coastal Carolina is not a program that can get top tier talent, so how have they become so successful with players that were not highly ranked coming out of high school? Grayson McCall (QB) and CJ Marble (RB) have proven themselves to be the team's primary contributors. Grayson McCall has already put up 2,170 yards, 23 touchdowns, and only two interceptions on the season. These are great numbers for a guy playing at a smaller school like Coastal Carolina. CJ Marble has put up 844 yards on the ground for 12 touchdowns. These two have put up a combined 35 touchdowns and an incredible 3014 yards. These stats show why this RB/QB duo is one of the best in the entire nation. 
Coastal Carolina also has some quality wins that help their case to get into a New Year Six bowl game. The Chanticleers have wins over both Kansas and No.13 BYU. At the beginning of the season, Coastal Carolina had the Kansas Jayhawks on the schedule for the second year in a row. They beat Kansas 38-23 in a dominant win over a Power 5 team, even if the team is terrible. However, later in the season, a schedule change for BYU allowed the Cougars and Chanticleers to play in Carolina. Coastal Carolina ended upsetting the number 13 ranked Cougars 22-17 thriller. 
After Coastal's big win against BYU, they finally made more history by cracking the top ten rankings. The committee put Coastal Carolina at number 9. So the question remains, will Coastal Carolina make history and be a Sun Belt team that makes a New Years Six bowl appearance, or will somebody come in and spoil the Chanticleers NY6 dream?
Sources:
Planos, Josh. "How Coastal Carolina Invaded The Top 15 (And Our Hearts)." FiveThirtyEight, FiveThirtyEight, 8 Dec. 2020, fivethirtyeight.com/features/how-coastal-carolina-invaded-the-top-15-and-our-hearts/.
Press, Associated. "Coastal Carolina Chanticleers Break into Top 10 of AP Poll; Alabama Crimson Tide Still Unanimous No. 1." ESPN, ESPN Internet Ventures, 13 Dec. 2020, www.espn.com/college-football/story/_/id/30512193/coastal-carolina-chanticleers-break-top-10-ap-poll-alabama-crimson-tide-unanimous-no-1.