THE SOUND OF SKATES
The NHL is starting back up for the 2021 season; but what all has changed since last season?
The time is creeping closer for the whistle to be blown; oh wait, it already has been! The National Hockey League (NHL) is gearing up for the 2021 season, but it looks a whole lot different than the last season. Still battling COVID-19, teams all around the country and in Canada are warming up the ice for another cold and exciting season of hockey. The big question is, what does the new season look like?
Sponsors for the season are put in a tough place, so now the ads for many paying NHL sponsors are on the helmets of the players. Because of the in-person struggle, the pandemic has forced the NHL to take a step back and see how they can keep the sponsors happy, and their solution turned into taking a head-first (haha, see what I did there?) approach to advertising.
Training is already underway, and the first games took place on Wednesday, January 13th. Teams such as the Philadelphia Flyers, Tampa Bay Lightning, Vancouver Canucks, Toronto Maple Leafs, and the St Louis Blues took home their first victories of the season, leaving the Pittsburgh Penguins, Chicago Blackhawks, Edmonton Oilers, Montreal Canadiens, and the Colorado Avalanche, respectfully, in their dust, or snow, as hockey fans put it. Even though most of the season is looking to be off to a great start, not all teams are as lucky. And it is to my greatest sorrow to say that the unlucky teams include the Dallas Stars.
Dallas hasn't had the easiest time with any NHL season since 2020 ended. As if losing the Stanley Cup to the Tampa Bay Lightning wasn't enough, their team has contracted COVID-19, further delaying the start of their season. The top 4 defensemen, Miro Heiskanen, Mark Pysyk, Jamie Oleksiak, and Ese Lindell were absent from practice on January 13th, and key forwards including Jason Dickinson, Radek Faksa, and Joel Kiviranta weren't there either. And to add a little cherry on top, Ben Bishop is still out with his injury and Tyler Seguin has been sidelined due to injuries of his own. Go Green fans are not thrilled with the latest developments, as the first game was hoped to have been tonight, January 14th against the Florida Panthers. With mere luck, we might see the Stars playing the Tampa Bay Lightning on January 19th at 6:00, but it's still a long shot. "We're going to need a few games under our belt, there's just no question," Head Coach of the Dallas Stars, Rick Bowness said.
Maybe Dallas fans aren't the only ones seeking a good season after a rough start. Like I mentioned before, the Chicago Blackhawks were struggling in their first game of the season, suffering a tough defeat from the Tampa Bay Lightning, the current Stanley Cup Champs from 2020. I got the chance to talk to Luke Taylor, a Varsity Defensemen for Prosper High, and a Junior at iUPrep to get his view on the 2021 season. He said regarding the Chicago Blackhawks, "I think we need a better goalie in net. We started with Malcolm Subban but he let in 3 goals in the first period but we decided to keep him in. It was unlucky timing with Chicago's injury list, but that's a hurdle they needed to get through but couldn't." Tampa Bay played well, using Powerplays to their advantage, and keeping the puck in the right spot. It looks as if the Stanley Cup Champs are contenders for this year's cup as well. Luke appears to agree."If you want a good chance at the Stanley Cup, teams must do what Herb Brook's team did to win the gold medal in the Olympics back in 1980 (which took place at Lake Placid). Use teamwork and work around the puck. Tampa Bay did a great job of that last night during the power play and even strength by working the puck down low and up top to create space in the slot to score."
There's no "i" in the word "team". It will take careful precautions, healthy choices, and safe play to ensure that the NHL will have a successful 2021 season. But with a league as strong and honorable as the NHL, nothing is impossible. In 2020, we conquered a pandemic.
In 2021, we'll do it again, all the same, leaving everything on the ice.
Mastracco, A., 2021. Everything You Need To Know About The 2021 NHL Season. [online] Bleacher Report. Available at: <https://bleacherreport.com/articles/2925944-everything-you-need-to-know-about-the-2021-nhl-season> [Accessed 14 January 2021].
DeFranks, M., 2021. 'We'Ll Be Ready As Best We Can': Start Of Stars' Season Still In Flux Amid Team'S COVID-19 Outbreak. [online] Dallas Morning News. Available at: <https://www.dallasnews.com/sports/stars/2021/01/13/well-be-ready-as-best-we-can-start-of-stars-season-still-in-flux-amid-teams-covid-19-outbreak/> [Accessed 14 January 2021].
About the Writer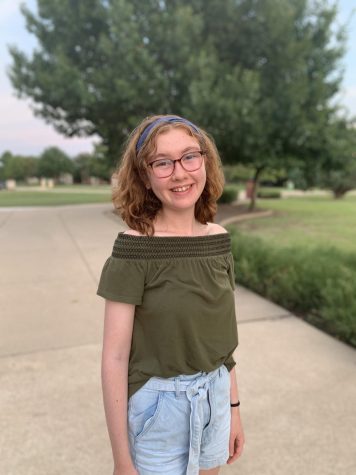 Natalie McLaren, Editor-in-Chief
Hello! My name is Natalie McLaren, and I am one of the Co-Editor in Chief's this year for iHoot! I'm a Junior at iUPrep, and this is my second year here....