COVID-19 VACCINATIONS SPEED UP ACROSS AMERICA
How COVID-19 Vaccines Are Bringing Us Closer to Having School Gatherings Again
In the past several weeks, millions of Americans have begun to see the light at the end of the tunnel after over a year of careful safety precautions against the virus as they begin to receive their doses of the COVID-19 vaccine. The increased accessibility of vaccinations, likely linked to an increase in distribution locations and the approval of three different vaccines for distribution, has made it possible for an average of 2.85 million vaccine doses to be administered to Americans every day (cdc.org March 28th). President Biden first made it his goal to reach 100 million shots of the vaccine in the first 100 days of his presidency, a goal that was reached in just 58 days on March 19th, 2021, and later extended to a goal of 200 million shots. This is a great step towards herd immunity and the end of the pandemic, making it a celebratory moment for many when they finally receive their shot. At the beginning of March, just shy of the one year anniversary of COVID-19 lockdowns in the United States, new guidelines for vaccinated individuals were released by the CDC that allowed for those who are fully vaccinated to gather with other vaccinated individuals, unvaccinated individuals from one other household, and eliminated the need for quarantining after exposure to an active case. This made it possible for millions of vaccinated grandparents to hug their grandchildren again, bringing joy to those who have missed quality time with their families since the onset of the pandemic. Here at iUP, we have missed the occurrence of in-person meet-ups that have not been possible since last spring and are eager to get back to seeing other Owls in settings other than virtual. Many teachers have already started to receive their vaccines, bringing us one step closer to being able to meet together again. 
iUP teacher Mrs. Beakley received the Johnson and Johnson vaccine, a one-dose vaccination that was the last of three vaccines to be approved for distribution in the United States. Regarding life after the vaccine, Mrs. Beakley says "I'm looking forward to spending time with my elderly parents knowing that we are all vaccinated. It is also nice just to know that when I go out to a store, even though I still wear a mask, I won't have to worry about getting sick."
           Pre-Ap World history, AP US History, and Sociology teacher, Mrs. Ward received the two doses of the Moderna vaccine. When asked if she received any side effects and what they were she said "With my first dose, I experienced soreness and bruising at the injection site. I got very sick with my second dose. About 12 hours after receiving the shot, I started experiencing flu-like symptoms. Body and muscle aches all over, low-grade fever, and really bad chills. At one point I was under seven different blankets, and my teeth were still chattering! I slept pretty much the entire next day and experienced headaches for 2-3 days. Even with these days of feeling under the weather, I will still take that over COVID complications any day." Mrs. Ward is most excited about traveling again this summer and hugging her grandma, after getting her vaccine. 
          COVID-19 vaccines are bringing us closer and closer to seeing our loved ones, traveling, and being able to have field trips again here at iUP. Although the vaccine is very helpful and can get us back to normality, whatever that will look like, it's good to keep in mind that the vaccines aren't for everyone. You may be allergic to an ingredient in one of the vaccines, so before you get a vaccine talk to your doctor to ensure that you won't react negatively to one of the vaccines.
Citations
Carlsen, A., Huang, P., Levitt, Z., & Wood, D. (2021, March 27). How Is The COVID-19 Vaccination Campaign Going In Your State? Retrieved from https://www.npr.org/sections/health-shots/2021/01/28/960901166/how-is-the-covid-19-vaccination-campaign-going-in-your-state
When You've Been Fully Vaccinated. (n.d.). Retrieved from https://www.cdc.gov/coronavirus/2019-ncov/vaccines/fully-vaccinated.html
About the Contributors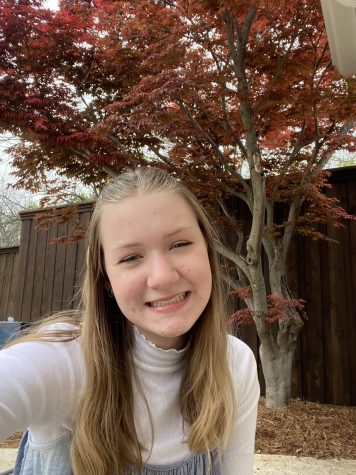 Emily DeMotte, Associate Editor
Hi! My name is Emily and I'll be the Associate Editor for iHoot this year. I am in 11th grade and this will be my 4th year at iUniversity Prep and second...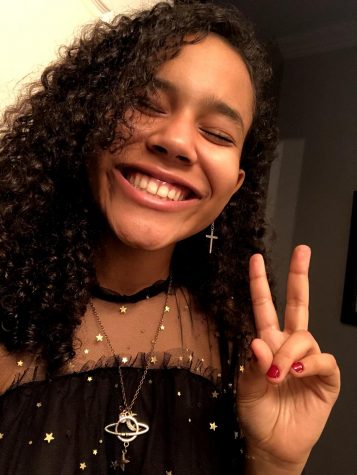 Mia Sanchez Miller, Special Editor
Hi! I'm Mia and I'm a 1oth grader at IUniversity Prep. This is my 4th year here and my first year in iHoot. I am the special section editor. Although this...