TWO COFFEE SHOPS I THINK YOU SHOULD TRY
Do you like coffee?? I do! Are you tired of going to your local coffee shop? Do you live in DFW? Come try these two wonderful coffee shops. 
*disclaimer, i'm not a person who likes super sweet coffees so my preferences may not be preferred by you*
Frogg coffee and creperie
Frogg Coffee is a single business, so there is only one location in Allen, TX in Watters Creek Shopping Center.  Also, notice the title Frogg coffee AND creperie. I love this shop for their coffee and their crepes! If you have never had a crepe, it's a french dessert. Many people often eat them for breakfast or as a treat. Its almost like a paper thin large pancake folded into a triangle layered with sauce! This can be chocolate, caramel, marshmallow, cinnamon syrup, strawberry pure. And you can get almost any topping. Now their coffee, I like froggs coffee because it has a lot of flavor and it's not too sweet. Its actually a little bitter, but the coffee itself balances it out. It's perfect and gives you the energy you need. You can also order more then just a mocha, they have anything from Americanos to espresso shots. The employees that work here have always been kind and have provided me excellent service. Also, if you go inside there is a shelf of about 15 board games you can play with your family. They also have a super large park out the back doors and a tree house. This is completely family and dog friendly! This coffee shop is in the shopping center of Waters Creek. All of the stores are outdoors. So, once you grab your coffee, go shopping! Or go hang out at the park. The park is the center of the shopping center. Its very large! I've been there countless times with my family since I was 7. Theres also a creek that runs through the whole center and theres a large duck family. In the spring time its always fun to go see the ducklings. This is such a fun place to be so bring your family or there are many benches around and you can sit and enjoy the scenery! So I would recommend this as my first choice.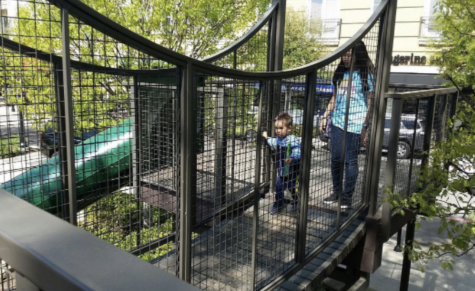 SweetWaters Coffee and Tea House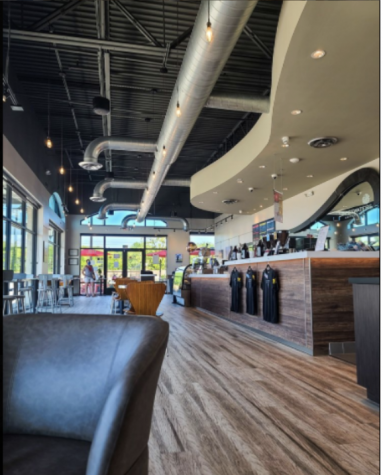 I really enjoy going to sweet waters. They have many locations throughout DFW, and I've seen more and more popping up over the metroplex. The service there is pretty amazing. Inside, most locations have a nice modern look. Personally, I like to get the matcha green tea. It's one of my favorite drinks to order. I'm also an espresso lover! So their espresso is very well done, I would also recommend getting an espresso shot with cream, it cuts down the bitterness! They also provide curbside drop off. And they have an app. So you can order your meal or drink and they will bring it out to your car or you can do contactless pick up. I know that for people who have health problems during the pandemic can be difficult and nerve racking. So this is also a plus. They also have a cold brew coffee called the dirty blonde cold brew. This is a cold brew coffee with espresso, chocolate syrup and cream. Simple but delicious. So I would also recommend this coffee shop as well. 
As students at iUniversity Prep, our schedule allows us to easily take time to come to these coffee shops. And we can bring the family. And if you can drive you can go on your own time. We can also work on our school work because its all on our laptop, or we can also study or practice flashcards. 
In conclusion, I highly recommend both of these coffee shops. They are my top two. I especially recommend frogg coffee because it's extremely family friendly.  So I hope you feel intrigued with either of these coffee shops! 
Thank y'all for reading! Have a wonderful day!

Sources:
https://www.sweetwaterscafe.com/menu/coffee/  
Also, for some extra fun, heres some photos of frogg creperie at Waters Creek in Allen TX. From Photos for Frogg Coffee Bar & Creperie – Yelp you can check out the crepes, they even have a creperie bar where you can watch the chefs make them. And check out the tree house!!