THE IMPACT OF OWLSIDE
How Has iUP's Broadcasting Team Impacted Students?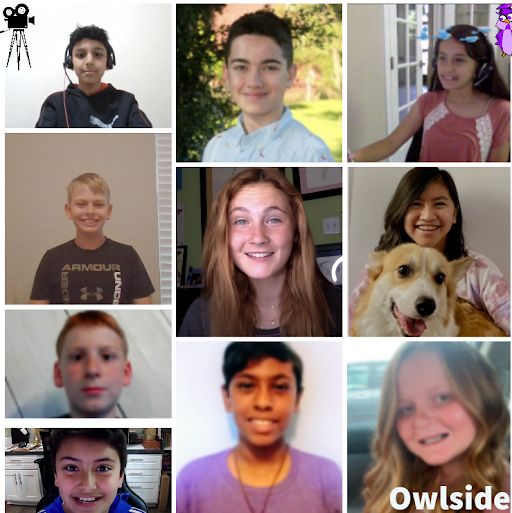 OwlSide is a video journalism club dedicated to providing the student body with top-quality content; made by students, for students! OwlSide was founded Spring of 2021 and was brought back this year with Mr. Cram sponsoring alongside club manager: Kat Russell. If you are interested in their checking-out their episodes, take a look at the OwlSide tab located on the iHoot website!
Lots of students have been a part of the many aspects of Owlside. From editing to reporting, Owlside's goal remains the same, constantly creating and improving video journalism to present to iUniversity students across Texas. However, the question remains: how has Owlside impacted the people that are a part of it? 
Adelina Jackson says Owlside has impacted her in many ways, stating, "It (Owlside) has introduced to me to kids and teens who are perfectly capable of producing a news show, as well as all the work that comes with it, like writing scripts, anchors being on camera filming themselves, editors cutting the videos, and adding special effects. These are all examples of our crew putting time and effort into composing something educational and informative." Another Owlside member, who like Adelina, joined this year, Ayaan Modelina, attests that "OwlSide has impacted me greatly because I feel that even though we are apart physically, we are all still part of the same school and we are united."
Owlside strives to create an uplifting and encouraging environment for everyone they encounter! Lots of students have seen the positive influence of OwlSide in their lives, as Owlside has taught them how to present on camera, the importance of time management, and how to work as a valuable member of a fantastic team of young minds. 
Together, the 18 members of OwlSide create high-quality video content while learning the fundamental principles of video journalism, time management, and how to communicate with one another. OwlSide is a great way to make new friends and a difference in your school, all while making an impact in your life and those around you!