BOOK CLUB UPDATE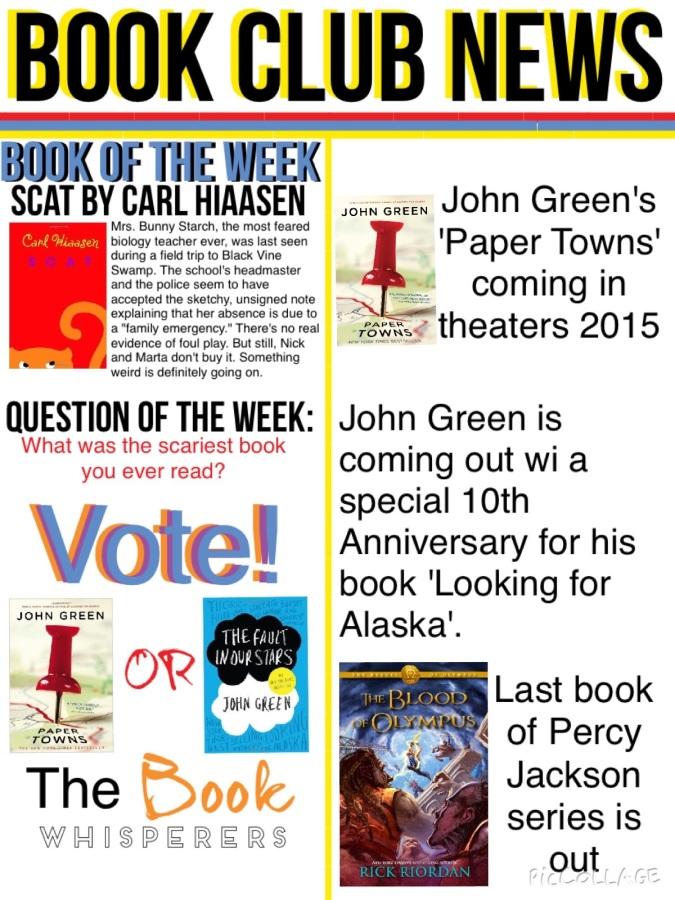 Trace Wilkins, Editor,Section Editor, and Writer
November 24, 2014
The Book Club has started reading the trilogy "Matched" by Allie Condie and we are all enjoying it so far! If you like dystopian-themed books with a love triangle in them, then Matched is definitely the book series for you!
Here is the book summary: "Cassia has always trusted the society's choices. And when her best friend appears on the matching screen, Cassia is certain he is the one… until she sees another face flash for an instant before the screen fades to black. Now she is faced with impossible choices: between Xander and Ky, between the only life she's known and a path no one dares follow… between perfection and passion."
The "Book Club News" picture included in this article was made by Julianna and consists of a book of the week, a question of the week, and some cool facts about some popular books!
Link to answer the question of the week: http://goo.gl/forms/OyTykwDcky 
Link to vote for The Fault In Our Stars or Paper Towns: http://goo.gl/forms/5CL3H0RZJR