Tell Our School Board Thank You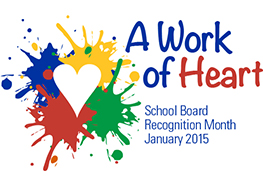 Hannah Faulkner, Copy/Proofreading and College Corner Editor
January 11, 2015
Hang on for a minute...we're trying to find some more stories you might like.
January is a time of recognition for those that work countless hours behind the scenes at every school district in the state of Texas. This entire month is dedicated to appreciating and giving well-earned thanks to school boards across the state- including the Grapevine-Colleyville Board of Trustees. The seven current members of the GCISD board: Karen Deakin, Kimberly Davis, Becky St. John, Lisa Pardo, Jesse G. Rodríguez, Leon Leal, and Jorge Rodríguez meet on a monthly basis to to discuss and initiate plans of action for the entire school district. So far this year, they have continued to better GCISD with the LEAD 2021 plan, taken action to replace and better sports equipment throughout the district, and have worked on economic strategies that will benefit the district. The board strives to inspire, encourage, and empower the students of GCISD to make a meaningful difference in the world.  Without their countless volunteer hours and passion for the students of Grapevine-Colleyville, the district would not be where it is today.
iUniversity Prep, GCISD's first fully-virtual school, teacher Jerry Price says that the board is "wonderfully supportive in leading us into the world of 21st century education." Laurie Alsobrook also states that the Board of Trustees is, "positive and supportive of students and staff. The board here is driven to be innovative about best practices in teaching." Students alike are grateful for the hard work the board members give in order to allow them the best education possible. So, in honor of School Board Appreciation Month, the iUniversity Prep family would love to give a tremendous thank you to the GCISD board members who strive to make a Grapevine-Colleyville education unique.