COSTUMES THAT DON'T REQUIRE A CLOTHING CHANGE
These ideas won't have you spending on full costumes.
Hang on for a minute...we're trying to find some more stories you might like.
Halloween is the perfect night to dress up and be somebody completely different than yourself, but some people don't want to completely transform themselves. Whether it's because they don't like costumes, or you don't want to pay the money for a complicated costume, there are tons of costumes you can go for without having to dish out all of your money. The costumes listed below are all costumes that require minimal makeup, and/or only require small purchases of accessories to complete the look. Most of them don't require new clothes either, unless you don't have some of these basic clothing items.
The first costume to try out this Halloween is from a popular video game series that was also made into a movie. This would be Lara Croft from the Tomb Raider series. Lara is the perfect example for a strong female character, and is a great costume idea for Halloween. Even if you aren't female, you can still wear this costume easily. The main part of the costume is the makeup. The first step would be to do your makeup as you normally would, but afterward, you'll take some contour powder and use an eye shadow brush to place it around your face unevenly. This will create the effect of dirt on your face, which is perfect because Lara Croft is always roughed up. Next, you can take red face paint (you can even use lipstick if you don't have face paint) and apply it along some of the dirt patches you just created. Then take a brush and blend it out a little bit, and it will look like you've bled a little as well. For your hair, you can put it in a ponytail or a braid (it depends on which Tomb Raider game you are recreating) and pull it out a little bit. For the outfit, you can wear basic black clothes with boots. You can even take a belt and wrap it around your shoulder and waist like you would a pageant sash, which would resemble her look.
The next Halloween costume is so easy, because it doesn't require any clothing changes at all! This would be recreating a Snapchat filter of your choosing. Snapchat has many filters that you can recreate with makeup, but the two main ones I chose are the butterfly one and the flower crown one. The trick to these costumes is really just flawless makeup. Use a foundation that you know makes your skin look amazing, and use a Beauty Blender to apply it to ensure it blends evenly. Powder your face quite a bit for either look, as the filter makes your skin look airbrushed. Make sure not to make it look cakey, but the more powder, the better. Next, use contour powder to contour your face heavily. The filter itself doesn't add a contour, but makes your face slimmer, so contouring will give this effect just as well. Now you have to decide which filter you are going for. If you do the butterfly filter, you are going to apply a little more blush than you usually do. Then, apply a very light lipstick or lip gloss to your lips, as this is what the filter adds. Even though the filter doesn't add eye shadow, it looks a lot better if you do. I would suggest a brown smoky eye. Finally, you can find a butterfly crown in your local Walmart. Walmart also has flower crowns if you decide to go that route. If you do, your makeup will be pretty similar to what you normally do, but I find that lighter eye makeup makes this look really pop. I would even go for some blue colored contacts if you can.
The last "costume" idea is to go as a 90's grunge girl. The main idea for this costume is to look vampy, but comfortable. To start with makeup, you're going to do your face makeup routine as normal, but go a little darker on the eyeliner. You don't have to apply it perfectly, because afterward you're going to take a tiny brush and blend it out. Then you're going to apply a dark purple lipstick, because the goal is to look vampy without going overboard. It is a good idea to keep the face makeup lighter for this costume. For your hair, all you have to do is straighten it, but don't go over it several times to make sure it's completely straight. Let it have some bends and waves, because that will make it look more natural. Then flip your hair to the side, put on some sunglasses, and this look is complete!
Costumes like these are great for anyone who thinks that spending money on a costume for one day is ridiculous and a waste of money. Many people also don't like dressing up in uncomfortable costumes when they can wear normal clothes and be just as dressed up. Whether you are on a budget, or just prefer comfort over looking spooky, any of these costumes can ensure that you don't go without a costume on the one night that it's socially acceptable. But hey, who's to say that you can't wear a costume any other day as well?

About the Writer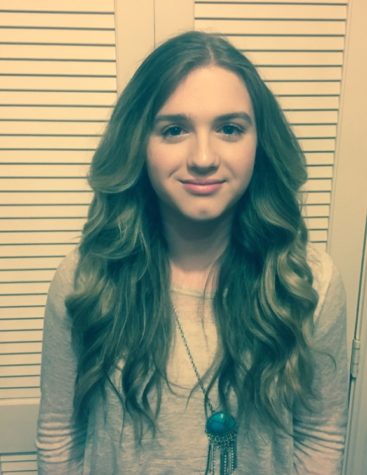 Alison Brennan, Specials Editor
Hi there! My name is Alison Brennan and I am so excited to be joining iHoot as the Specials section Editor for the 2016-2017 school year. This is my third...