TENNIS IN ALABAMA
Great insight into Sport of Tennis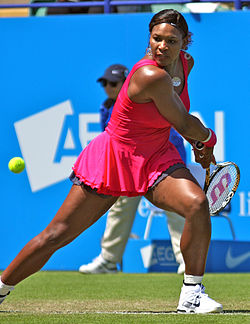 Hang on for a minute...we're trying to find some more stories you might like.
Madeline was prepared to play in the Austin National tournament right after Thanksgiving. But the USTA had a different plan for Madeline. The USTA took the top ranked girls in 16's and split them up into the three National tournaments (Austin, Alabama, and Arizona). Once they got to Madeline's name, they decided to put her into Alabama.   Madeline was very upset at this, and tried all she could to get into the Austin National. She lived in Flower Mound, Texas, and the Austin National was the closest to her not Alabama. Sadly, the tournament director would not change it and she would have to go to Alabama. So Madeline and her dad packed up the car and headed to Alabama.  Madeline arrived to the tournament. The weather was hot and dry, but the energy was great. "We are known for our good players, and excitement and fun" said the tournament director at Alabama. She signed in and couldn't wait to play the next day.  Madeline played her first match at 10:00 against Hannah Giddly. She won the first set, but lost the second set. She was down 3-5 in the third, but pulled it out winning 7-5 in the third. After her win she played again at 3:00 against the 9th seed Lindsey Zimmerman. Their first set was very tight, each player competing hard. "Both players are competing, and are hitting the ball very well" said the Alabama Coach. Sadly, Madeline lost 6-7, 2-6.  Madeline played doubles that night with her doubles partner Elizabeth Goines. They started at 6:30 pm. Their doubles match was tight as well, and each player was competing hard and focused. Though, the girls lost it 8-9 in a tiebreaker. Madeline then would play the next day at 10:00.  Madeline played Lauren Fitz-Randolph. She barely won the first set 7-5, and was 4-4 in the second set. Madeline lost that second set 4-6; she didn't convert the deuce points and made too many mistakes. They started the tiebreaker, and she jumped up with a lead of 5-2. Both players focused and competing hard, but Madeline pulls it out with the win 10-8. "Madeline competed hard, and I love her game style" said the Head Women's coach for Navy. Madeline then was set to play again against the number 5th seed Katelyn Moulin.  They started playing at 2:30 pm. The first couple of games were intense and focused from each girl. But Madeline lost the first 3-6; the girl overpowered her and hit a lot of angles. Katelyn then did the same strategy, but with more spin and angles. Madeline couldn't handle, but fought hard to stay in the match. She sadly lost that set 2-6. After the match the Navy coach said "I thought Madeline had an overall good tournament, and competed hard in each of her matches."
Madeline was proud of herself for going to a tournament she didn't want to compete in, and had a good tournament. She was focused in each match and competed hard. Madeline in the end was happy that this mistake happened, and that she could enjoy Alabama.