ONE WORD: THE KEY TO HAVING A DRIVEN NEW YEAR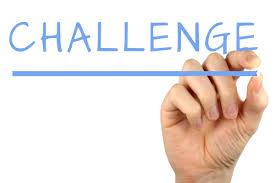 Hang on for a minute...we're trying to find some more stories you might like.
Every year on New Year's Eve for as long as I can remember, I would come up with some new year's resolutions. Sure, in past attempts I usually dropped them after the first month, but "this new year will be different" I'd tell myself Every. Single. Year. "This year I'm going to really buckle down. New Year, New me… Right? Because it's a new year I'm able to magically wipe away all my old habits of procrastination and laziness and completely change the way I'm use to doing things. All I've got to do is try harder." But we all know from personal experience that trying harder isn't going to do the trick.
It was last New Year's when I began the One Word Challenge (I don't know if that's the official name, but that's what I'll call it). I had learned about it at my church from my boss. When the year is coming to an end, you start thinking (or praying) about a single word that will give you vision for the next year. The idea is to keep things simple and to help give you focus on what you're trying to achieve that year, a New Year's theme. For example, you could choose words like love, joy, boldness, health, rest, flexible, devoted, etc.
When 2015 was coming to an end, I spent the evening at a good friend's house, and at midnight we started 2016 off with some songs of worship. It was there in that moment that I heard it, the word that would stick with me for all of 2016. Pruning. What? "What does that even mean Lord", I thought to myself in confusion. The next day I began looking up the definition and history of the word. See, in the bible it talks about pruning the grapevine, which means to cut off unhealthy branches or branches that where growing in the wrong direction so that it plant can produce even more fruit the next season, It was a process that hurt the plant for a little before it could become healthier than ever. The grapevine symbolized Christians and was giving an example of the benefits of purging unhealthy things from your life so that new and healthy things can take root. Looking back I can definitely say that 2016 was the year of pruning for me. So many things change, so many things where cut off and it was definitely a painful season. But because I had tucked that word away in my heart I knew that all the chaos that was going on would, in the end, be for my benefit.
This year I have a new word. It came to me while cutting carrots. I know, weird. But I knew it was my word and that it couldn't have just been me that thought it up because I didn't really know exactly what it meant. The word was exuberance. I knew that the word had something to do with being lively but I didn't fully understand how it applied to me in this new year of 2017. But sure enough, good old Google helped set things straight and give me clarity. The word does mean lively, as I thought, but there was so much more to it than that. The word not only meant lively and high spirited, but also abundant and fruitful. Whoa!  After a season of feeling completely fruitless and like I'm losing all my branches (in a figurative sense, I'm not really sprouting branches), the word exuberant was a refreshing word of hope. I truly believe that this past year of change and losing so much and going through so much hardship is what is setting me up for this new year of abundance. And whether you believe in God or not, I think either praying for or picking a word to be the theme for your 2017 will be beneficial to helping you have a driven and focused year.
To learn more about The One Word Challenge, visit http://getoneword.com/