SOCIAL MEDIA
Social media can be a very beneficial tool in many careers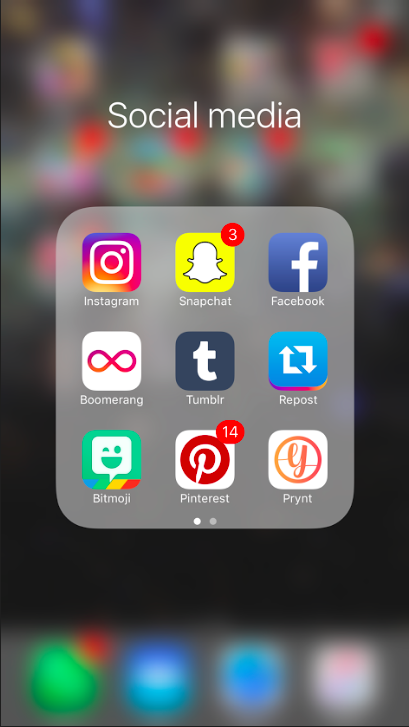 Lyric Menges, Staff Writer
November 6, 2017
Let's talk about social media. As a matter of fact, if each of you looked down at your phone right now, you would most likely have a folder containing a series of apps- all a member of the social media family. You know what I'm talking about: Instagram, Twitter, Facebook, Tumblr, and Pinterest. These little apps steal away minutes and hours of your everyday life and consume you. What many people don't realize, is that social media is actually a very prominent and beneficial tool in many careers.
For example, in the fashion industry, Instagram has evolved to become a fundamental platform for models, photographers, and creatives alike to obtain work. Portfolio links, pictures, and overall showcasing of who you are as a person is imperative to find and book work in the industry.
It's not just fashion through, the community service and fundraising industries also post information and spread awareness about upcoming fundraisers, community events, charity galas, and in general, information about who they are as a company. Many teens today have a large online and social media presence and it's important to stay appropriate online.
In fact, some people's main form of income is researching individuals on social media to see if they would be the right fit for a company, a school, or an athletic team. No matter what your goal is in life, unfortunately what you post on the internet will be a factor of you achieving your goals, so stay safe, be yourself, and happy posting!