TOP 10 CHRISTMAS TREE LIGHTINGS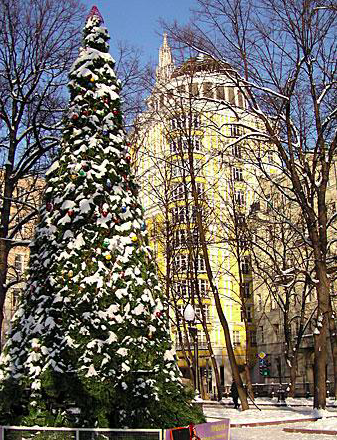 Hang on for a minute...we're trying to find some more stories you might like.
It's that time of the year again. Christmas songs, colder weather (not around here), Christmas trees full of lights and ornaments, presents, and the Holiday spirit. As December 25th draws nearer, (December 12th for Hanukkah, and December 26th for Kwanzaa), people around the world gear up for another wonderful Holiday full of love and family. A great focal point for this time of the year is Christmas tree lightings. They bring people together to see the beauty of the Holiday spirit, while demonstrating beautiful lights and decorations. Popping up all over the world, these magical festivities are great to see! Here is a top 10 list of the best Christmas tree lightings around the world!
10- City of Chicago Christmas Tree Lighting/ Christkindlmarket
Location: Millennium Park/ Daley Plaza
Date: November 17th/ November 17th-December 24th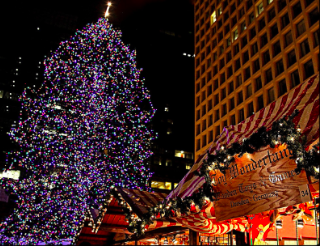 (http://creativecommons.org/licenses/by/2.0)], via Wikimedia Commons
9- Massachusetts State House Lighting
Location: Boston, Massachusetts
Date: November 28th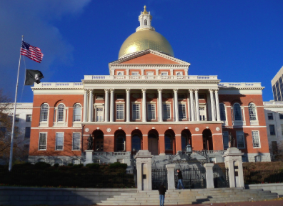 (https://creativecommons.org/licenses/by-sa/3.0)], via Wikimedia Commons
8- Moscow
Location: Moscow, Russia
Date: Christmas Season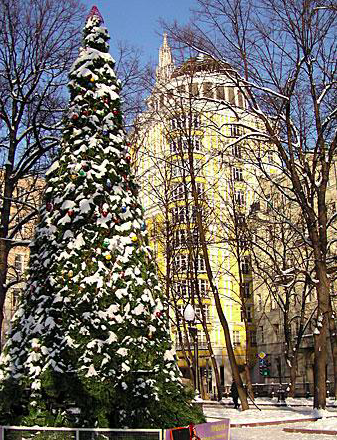 7- Quebec City (Not an official Christmas tree lighting, but a great environment)
Location: Quebec, Canada
Date: Christmas Season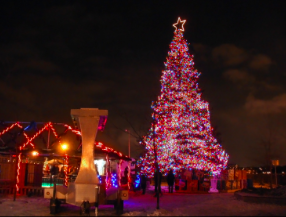 6- U.S Capitol Christmas Tree (U.S. Capitol)
Location: U.S. Capitol, West Lawn
Date: Wednesday, December 6th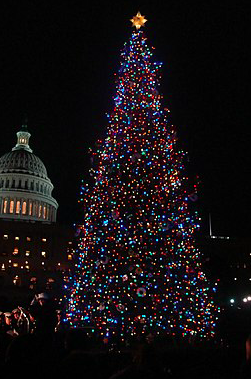 5- Christmas Tree at Trafalgar Square
Location: London, England
Date: December 7th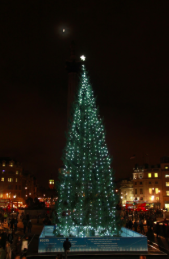 4- Eiffel Tower
Location: Paris, France
Date: Christmas season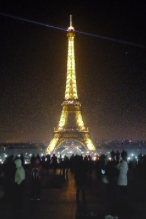 3- St. Peters Christmas Tree
Location: The Vatican, Vatican City
Date: December 7th
2- Rockefeller Center
Location: Rockefeller Center, NYC
Date: November 29th, 2017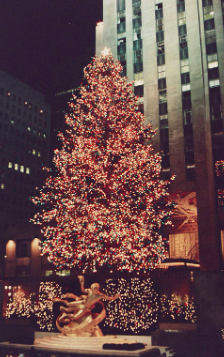 1- National Christmas tree (White House)
Location: Washington D.C, District of Columbia
Date: Monday, December 4th