BALANCING COMPETITIVE CHEER AND SCHOOL GRADES
Here is how Tabitha balances cheer and school!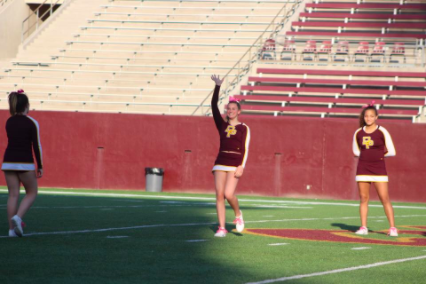 Michelle Wheelwright, Staff Writer
January 11, 2018
Competitive cheer is a very time consuming sport. Managing your school work and practicing can be tough, but it is possible. Today, I interviewed Tabitha (Tabby) and her mother Margie. Tabby is in 9th grade and has been cheering for about 7 years.
Tabitha maintains all A's with her school work, and anytime a grade drops she automatically does what she needs to do so that her grades are back up to all A's. She is also in all AP and Pre-AP classes at school. Tabitha stated that she does her homework during lunch and during the school day when she has time. She also stays up late and wakes up early if she needs to so that she makes sure it is all done. She spends about 13 hours doing cheer activities per week. Last year was supposed to be her last year of competitive  cheer because she is doing school cheer and has so much on her plate. But, then one of her good friends was trying out and convinced her to try out too and so she decided to do one last season. Tabitha has done a great job with balancing all of the activities that she does and still gets to spend time with her family and friends, which mean the world to her.
Margie (Tabby's mom) and Chris (Tabby's dad) have been there for all 7 years of her cheer career! They have always supported her in all of her decisions that have to do with cheerleading, whether it is school cheer or competitive. Both of her parents are very proud of how she has been able to balance cheer and school.
Most people believe you can't do a time consuming sport and still maintain good grades in school. However, there are many ways to be able to. Tabitha is just one example of the many people that are able to.
In Photos is Tabitha.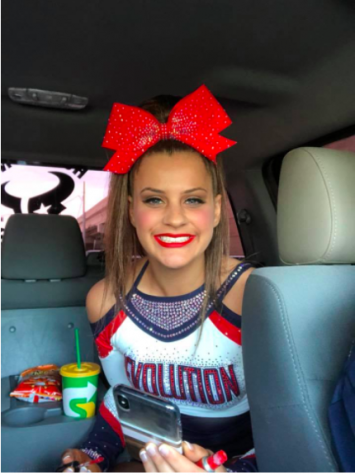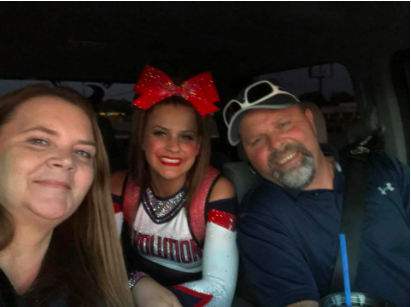 Permission was given by Tabitha and Mrs.Margie