STUDENT-LED F2F
For people in the San Antonio/Austin/Houston areas, here are some student led f2f!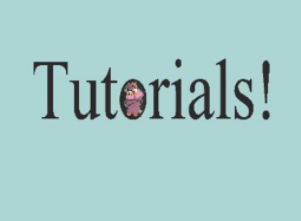 Hello fellow owls! I am writing to inform those of you in the San Antonio/Austin/ Houston areas, that Jordan Story and I have arranged a great solution for the need of f2f tutorials where we live.  As you know, our awesome teachers have very busy schedules, thus, they aren't always able to make it to the area for f2f tutorials or STAAR preparation sessions. Given that some of you aren't able to make it to Dallas for these tutorials, we decided to create student-led f2f gatherings.
There will be two main groups-
Houston Area: Lead by Janet Mott

San Antonio/Austin Area: Lead by Jordan Story & Kati Moffett
We'll strive for dates, times, and locations convenient and attainable for all

All grade-levels are included

Teachers will participate via webcam and/or phone

Peer tutoring will be highly encouraged, whether help is needed or not

Parents/guardians are encouraged to contribute any specialized subject-area knowledge
This is a great way to have f2f tutorials in our area, while still having the teacher in reach to answer any desired questions. Further, it is a chance to get out of the house, and be social with fellow students in the area!
We're looking to start this as soon as possible, as STAAR is fast approaching. If you're interested in joining us, please fill out the sign-up form by March 16.  For additional questions or concerns, reach out to us via GCISD G-mail or Google Hangouts. Our contact info will be listed below. We have created individual Google Hangout chats for both groups. Once signed-up, you will be added to the chat corresponding with your location. Following, based on who has signed up by the 16th,  determination of dates and locations convenient for all will be discussed. If you are a few days late on the sign-up, no stress, you can still join! We look forward to you joining us!
Contact Information:
Janet Mott: mot7691@gcisdstudents.net
Jordan Story: sto1631@gcisdstudents.net
Kati Moffett: mof6028@gcisdstudents.net
Sign-Up Form-