THE INDETERMINABLE ITALIAN ELECTION
What will happen in this epic Italian election?
Hang on for a minute...we're trying to find some more stories you might like.
The rising of far-right parties in Europe may at times seem overdramatized, pieces of myth. Yet a vestige of this very phenomenon is manifest in it's recent election. No single party amassed enough votes to "win", per se, but the two leading ones the 5-Star Movement and the League. Both are virulently populist, perhaps quasi-"Italy first", and led by enigmatic male figures. They seem almost inseparable, yet there is a strong division between them.
Government negotiations are now running since the Italian government is very much in "limbo" at the moment and both are the leading factors in the talks. Luigi di Maio stresses Italian unity. "We are a political force that represents the entire nation," he declared. "We represent the entire boot, from Val d'Aosta to Sicily." Indeed, it's struck a chord with Italy which is struggling under the stress of austerity laws in the EU, which attempt to account for the debt in southern European countries like Italy and Greece which are putting a large weight on other member nations. Matteo Salvini, the leader of the League, is more of a remarkable success story. Ousting the previous leader of the party by appealing to previously ignored regions in the north.
The League would perhaps be more largely related in the news if it was not an ongoing narrative in Europe. Far right leaders in France, Germany, and the Netherlands, as well as a host of other EU nations, have arisen but have managed to be defeated by center or left-of-center counterparts. The key notes are all there, the hardline position on immigration (Salvini proposed segregated train cars in Milan for immigrants), the consideration of secession from a big spender (the EU, or Rome, the acclaimed "big thief"), and a deity-like claim to save various economic crises.
What distinguishes Salvini from di Maio are his allies. While center-right to far-right figures in Italy have largely stayed away from politicians in other countries, Salvini has made a show indeed of his friendships and/or support for various bigwigs in Europe and beyond, from France's Marine Le Pen to Dutch Geert Wilders, he has even crossed the Atlantic to attend a rally for Donald Trump. In Italy, he has earned an endorsement from former Prime Minister Berlusconi, currently barred from reelection on charges of corruption. His eerie silicone visage can be seen in an advertisement advocating vegetarianism, as an attempt to improve his public image.
What lies in store for Italy's government is hazy, but it is difficult not to draw parallels between it and other recent European elections. When you factor in wild cards such as the Vatican and the media, perhaps it's an overstatement, and rather trite but — anything could happen.

About the Writer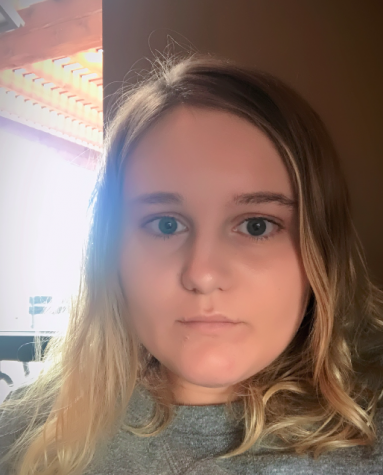 Ingrid Alberding, College Corner Editor
Hello, my name is Ingrid and I'm the editor for the College Corner section! I'm a senior here at iUPrep, and I have always loved reading and writing....